From internships to student achievements to recognition of The University of Tampa faculty and institution as a whole, the following is a running archive of UT press releases, called News Articles, and feature stories, noted as UT Life.
Posted January 05, 2017 in News
Arts Integration in Education: Teachers and Teaching Artists as Agents of Change
, a book featuring multiple perspectives on how arts-based training and arts-integrated pedagogy can affect changes in the educational system. The event begins at 3 p.m. in the Scarfone/Hartley Gallery, 310 N. Boulevard.
Posted January 04, 2017 in News
As dean, Greenwood will oversee the departments of biology; chemistry, biochemistry and physics; health sciences and human performance; nursing; and sport management.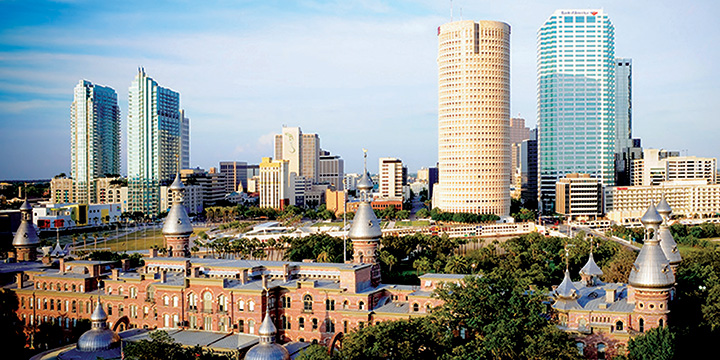 Posted January 04, 2017 in News
As dean, Gudelunas will oversee the departments of art; communication, English and writing; languages and linguistics; music; philosophy and religion; and speech, theatre and dance.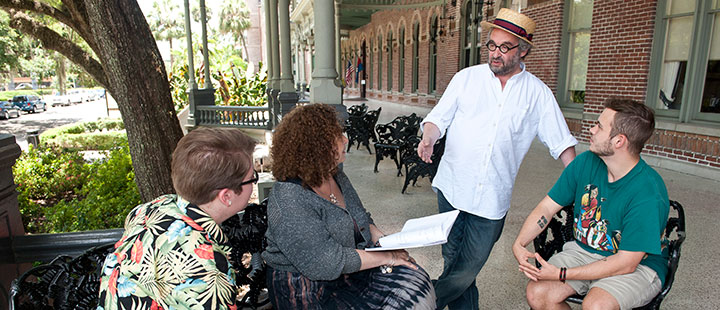 Posted January 04, 2017 in UT Life
"For a writer, there are few things more inspiring than seeing someone living that writing life that you're working so hard to achieve," said
Erica Dawson
, the
MFA program
director. "Being able to meet these masters of craft allows our students to learn more about the stories they have to tell, more about how to tell those stories."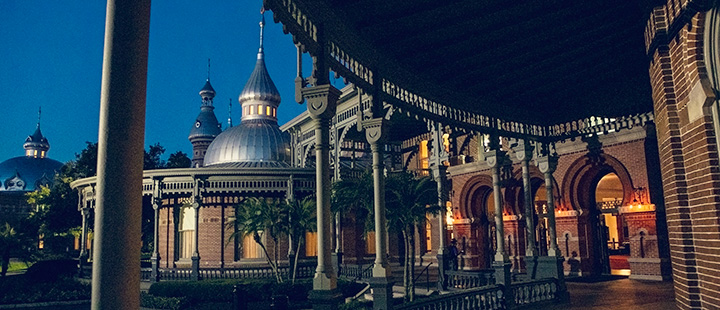 Posted January 20, 2007 in News
Mezzo-soprano Angeliki Theoharis, whose voice has been praised by The Boston Globe for its "distinctive timbre, steadiness of tone and considerable power," will perform at The University of Tampa on Friday, Jan. 27. The recital, which begins at 7:30 p.m., will be held in Plant Hall's Fletcher Lounge and is free and open to the public.
Accompanied by pianist Grigorios Zamparas, Theoharis will perform a wide variety of musical selections, from works by well-known classical composers such as Handel, Schubert and Brahms, to songs from musical theater greats Gilbert and Sullivan and George and Ira Gershwin.