From internships to student achievements to recognition of The University of Tampa faculty and institution as a whole, the following is a running archive of UT press releases, called News Articles, and feature stories, noted as UT Life.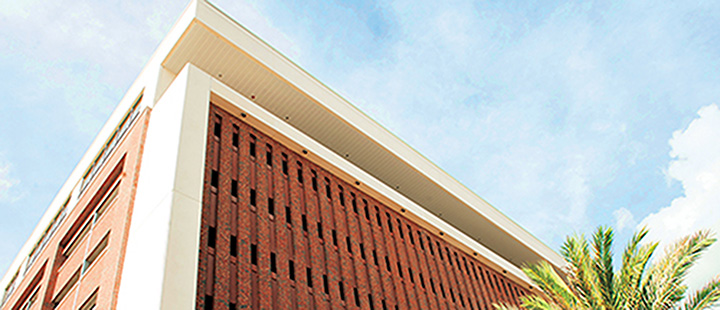 Posted February 24, 2016 in News
UT student John Publicover's business, Storedby, was awarded Best Business Concept in the inaugural Governor's Cup of Florida Business Model Competition.
The Governor's Cup was sponsored by the Roundtable of Entrepreneurship Educators of Florida (REEF). REEF is an organization that unites educators, thought leaders and students throughout Florida's higher education community.
Posted January 15, 2016 in News
The Lowth Entrepreneurship Center in The University of Tampa's Sykes College of Business, has been awarded the National Model Program Award for undergraduate entrepreneurship programs by the United States Association for Small Business and Entrepreneurship® (USASBE) at its annual conference in San Diego.
National model program awards are given to colleges and universities that have developed and offer high quality and innovative programs, the purpose of which is to educate and train future generations of entrepreneurs. The awards are given for exemplary programs that reflect innovation, quality, comprehensiveness, sustainability, transferability, depth of support and impact.
Posted January 11, 2016 in News
The Lowth Entrepreneurship Center at The University of Tampa has been awarded the Entrepreneurship Teaching and Pedagogical Innovation Award by the Global Consortium of Entrepreneurship Centers (GCEC).
"The University of Tampa captured the Entrepreneurship Teaching and Pedagogical Innovation Award because Dr. White and her entire team have established their program as one of the finest models in the world today," said Donald F. Kuratko, executive and academic director of the Johnson Center for Entrepreneurship & Innovation at The Kelley School of Business at Indiana University Bloomington. "It was a most deserving award."