From internships to student achievements to recognition of The University of Tampa faculty and institution as a whole, the following is a running archive of UT press releases, called News Articles, and feature stories, noted as UT Life.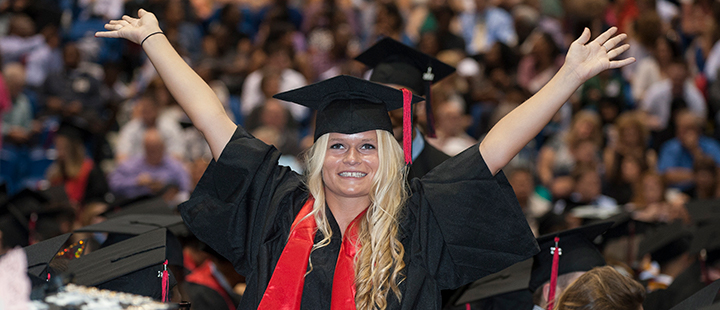 Posted May 03, 2018 in UT Life
Harrison '18, a psychology major with a minor in management information systems, wants a career blending these interests, which he'll cement with a Master of Science in Cybersecurity, a UT program he'll begin this fall.
"I would like to finish school and work in penetration testing/ethical hacking to combat social engineering, which is the use of deception to manipulate individuals into divulging confidential or personal information that may be used for malicious purposes," said Harrison, of Bordentown, NJ. 
Harrison will join the nearly 1,400 students at UT's 146th commencement on Saturday, May 5, during two separate ceremonies at the Florida State Fairgrounds Expo Hall.
Posted January 31, 2018 in UT Life
More than likely, many people have watched at least one inspirational speech from a TED platform. Whether it's on time management or public speaking or making profound discoveries, the short talks serve to spark inspiration and discussion. That's what appeals to psychology major Nechelle Knott '18. 
So when the opportunity came to host a local, independently-organized TEDx event on campus, she immediately mobilized. 

"I think it's cool that they (TED) created this entire nonprofit to give people the stage to share their ideas," said Knott, of Richmond, VA. "It encourages people to think about an idea in a way they hadn't before. That's really important."