From internships to student achievements to recognition of The University of Tampa faculty and institution as a whole, the following is a running archive of UT press releases, called News Articles, and feature stories, noted as UT Life.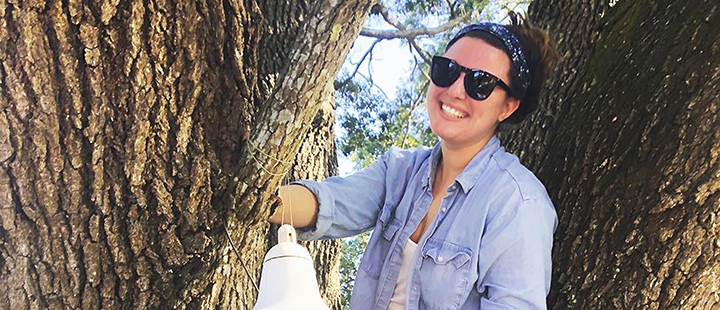 Posted April 24, 2019 in UT Life
Growing up in a small fishing town in Maryland, Julia Jester '19 was aware first-hand of the importance of environmental sustainability. Many of those in her community rely heavily on the bay for commercial crabbing and fishing.
"Learning how we can protect our environment was always something I learned in school growing up," said Jester. "Once I was older, I found that it was something I wanted to pursue as well as teach others about."