Published: April 03, 2017
Exonerated Death Row Inmate Juan Melendez to Speak at UT Honors Symposium April 13
Imagine spending nearly two decades of your life on death row for a crime you didn't commit. On Thursday, April 13, The University of Tampa Honors Program symposia series will welcome Juan Roberto Melendez, who will share his experience of being wrongly convicted and spending almost 18 years on Florida's death row. His talk, titled "Presumed Guilty: Injustice, Survival and Hope on Death Row," begins at 4 p.m. in the Crescent Club on the ninth floor of the Vaughn Center and is free and open to the public.

In 1983, in a trial that lasted just a week, Melendez was convicted and sentenced to death for the murder of Delbert Baker. He spent 17 years, eight months and one day on Florida's death row until the discovery of a taped confession of the real killer 16 years after his conviction. Upon his release on Jan. 3, 2002, he became the 99th death row prisoner in the U.S. to be released with evidence of innocence since 1973 (the number is currently 157).

During his talk, Melendez will highlight the myriad of problems he feels plague the death penalty system, including its high risk and inevitability of being imposed on the innocent, its unfair and unequal application on the basis of race and ethnicity and its almost exclusive imposition on our most defenseless and vulnerable members of society — the poor.

For more information, contact the Honors Program at (813) 257-3545 or honors@ut.edu.
---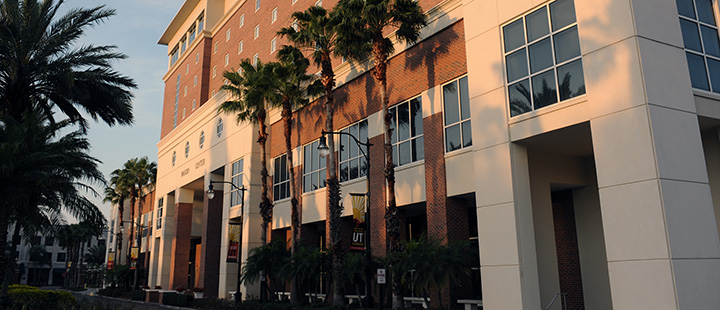 The Adam Smith Society Breakfast is geared toward local business community members operating in the global economy. The event includes breakfast as well as an update on the Tampa Bay economy by John Stinespring, UT associate professor of economics, and Vivekanand Jayakumar, UT associate professor of economics.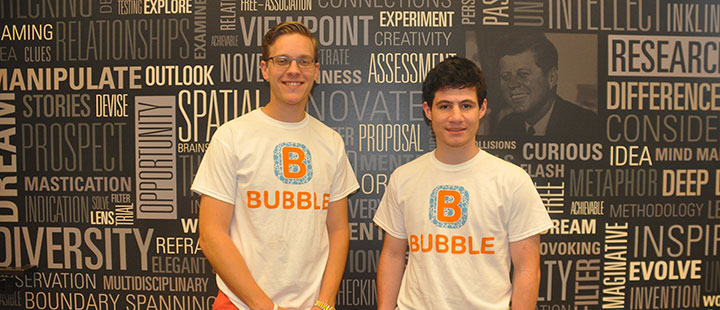 During freshmen orientation in the fall, Michael Joyce '20met a lot of new friends but found it a pain to track down each person's manysocial media handles. So Joyce, along with Andrew Bernstein '20, created amobile application they call Bubble.
Launching at UT's Party in the Park on April 7, the Bubbleapp is a tool that allows users to connect to their friends' social mediaaccounts seamlessly. In addition, users can create groups, called bubbles, andwhen those groups of people go out to a restaurant together, they can receiveup to 25 percent off their meal at places like Tampa Pizza Company and DailyEats.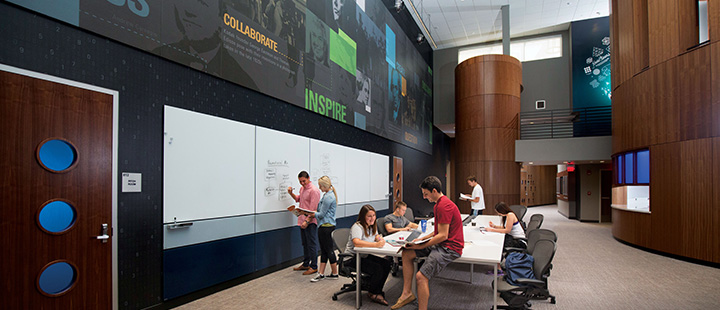 The University of Tampa Lowth Entrepreneurship Center will showcase its students' startup business concepts at the inaugural New Venture Exposition on Friday, April 14.
The exposition will be held from 9 a.m. to noon in the Lowth Entrepreneurship Center, which is located in the Daly Innovation and Collaboration Building on the UT campus. It is free and open to the public.