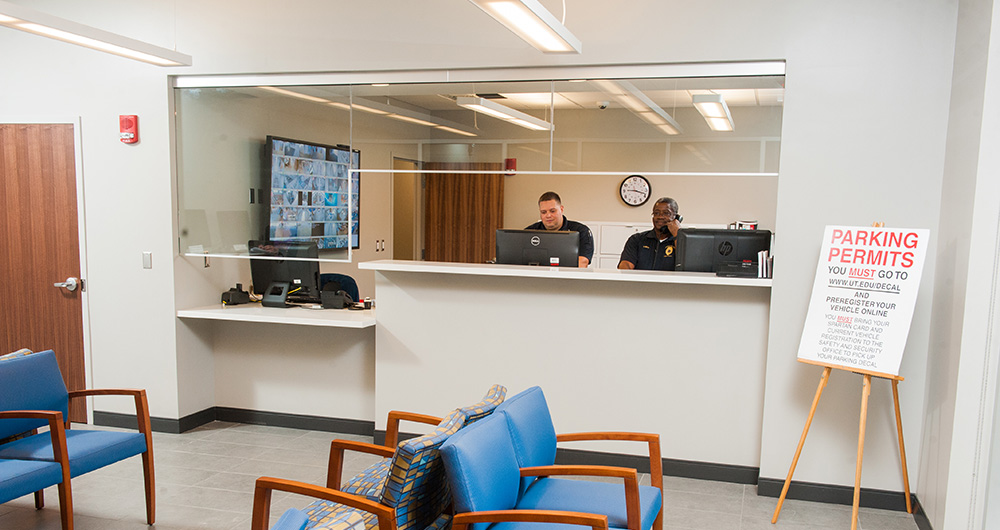 The University of Tampa's Department of Campus Safety is dedicated to providing a safe and secure environment for the campus community.
Get direct access to Campus Safety in an on campus emergency or quickly connect to other services by downloading the new Spartan SOS app from the Apple App Store or Google Play. For more information on the Spartan SOS app, check out this intro video.
Campus Safety Phone Numbers:
On campus: x7777
Off campus or cell phones: (813) 257-7777
Life-threatening situations:
Call from on or off campus: 911 (then call Campus Safety)
Safety Alerts:
www.ut.edu/alert
Tropical Weather:
www.ut.edu/weather
Safe Escort Service (LASER Team):
On campus: x4515
Off campus or cell phones: (813) 257-4515
Office Location:
Maureen A. Daly Innovation and Collaboration Building (first floor)
820 W. North A St.
The University of Tampa considers the safety of all University community members integral to its educational mission. Officers patrol campus 24 hours a day, every day of the year. They also assist with services such as publishing crime prevention information, providing pedestrian escorts, assisting with personal property engraving and vehicle registration. For more information, contact the Department of Campus Safety at (813) 257-7777 or x7777 if on campus or email campussafety@ut.edu.
---