Published: April 04, 2017
UT to Host Annual Adam Smith Breakfast April 13
On Thursday, April 13, join The University of Tampa Sykes College of Business for the annual Adam Smith Society Breakfast. The event will run from 7:30–9:30 a.m. in the Crescent Club on the ninth floor of the Vaughn Center on campus, 401 W. Kennedy Blvd.

The Adam Smith Society Breakfast is geared toward local business community members operating in the global economy. The event includes breakfast as well as an update on the Tampa Bay economy by John Stinespring, UT associate professor of economics, and Vivekanand Jayakumar, UT associate professor of economics.

Tickets are free for UT faculty and staff, $5 for UT students, $75 for an individual seat, $395 for a table of eight (two seats reserved for UT students) and $1,000 for a Spartan Sponsor package (includes two tables for 12 guests and four students and recognition at the event).

Proceeds from the breakfast will support the Adam Smith Society, the honor society of the Department of Economics at UT.

To purchase tickets, go to www.adamsmithbreakfast2017.eventbrite.com. For questions about the event, contact Jessica Luce, staff assistant for the Sykes College of Business, at (813) 257-3039 or jluce@ut.edu.
---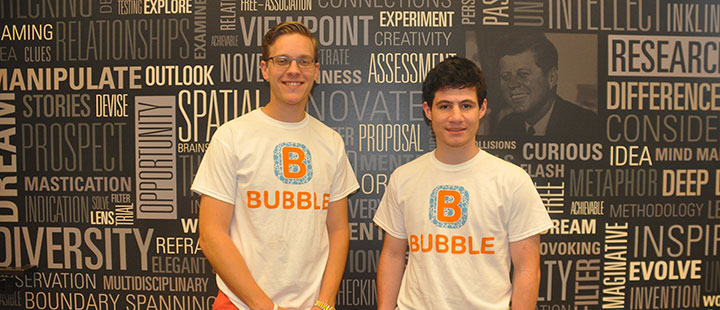 During freshmen orientation in the fall, Michael Joyce '20met a lot of new friends but found it a pain to track down each person's manysocial media handles. So Joyce, along with Andrew Bernstein '20, created amobile application they call Bubble.
Launching at UT's Party in the Park on April 7, the Bubbleapp is a tool that allows users to connect to their friends' social mediaaccounts seamlessly. In addition, users can create groups, called bubbles, andwhen those groups of people go out to a restaurant together, they can receiveup to 25 percent off their meal at places like Tampa Pizza Company and DailyEats.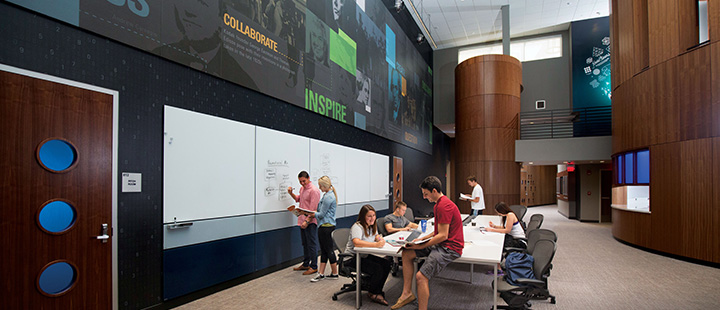 The University of Tampa Lowth Entrepreneurship Center will showcase its students' startup business concepts at the inaugural New Venture Exposition on Friday, April 14.
The exposition will be held from 9 a.m. to noon in the Lowth Entrepreneurship Center, which is located in the Daly Innovation and Collaboration Building on the UT campus. It is free and open to the public.