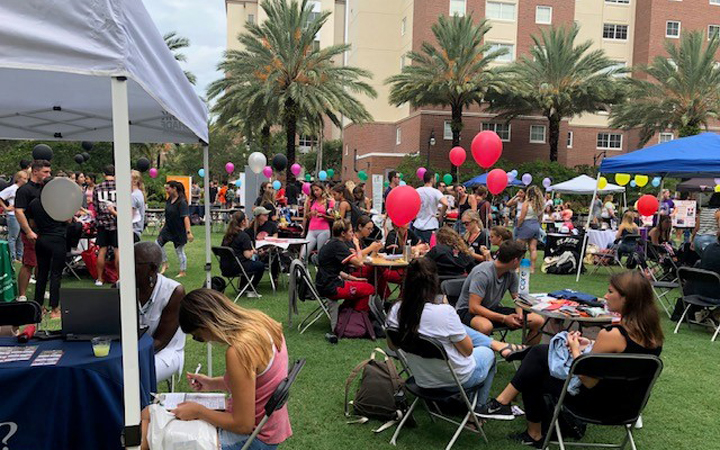 Our students distinguish themselves by taking an active role in campus life and the community. Motivated to "make a difference" or simply to make friends, you'll find more than 200 clubs and organizations, including four major student publications, academic recognition societies, peer education groups, community service organizations, student government, Greek life, special interest and leadership groups, nationally recognized ROTC programs and top-ranked NCAA Division II sports.
To connect directly with any of these student organizations, visit Engage UT.
Search Organization Directory List
For information on how to start a new RSO, email a peer adviser at rso@ut.edu.
---