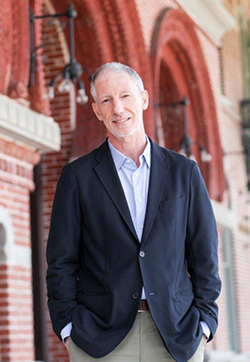 John Capouya is the author of two nonfiction books and is currently writing Florida Soul, a history of rhythm and blues music in that state. Gorgeous George, his biography of the flamboyant wrestler and 1940s/50s pop culture figure, was published by HarperCollins and is being adapted for a feature film.

Capouya's recent creative nonfiction can be seen in the literary magazine Panhandler; he also contributes features, travel stories and book reviews to the Tampa Bay Times and other outlets.

He teaches journalism and nonfiction writing at The University of Tampa. He also serves as guest faculty at the Poynter Institute, the journalism and writing think-tank in St. Petersburg.

Capouya was previously a features editor at Newsweek, New York Newsday, The New York Times and SmartMoney magazine, among other publications.

For more on his work and background, see johncapouya.com.
---