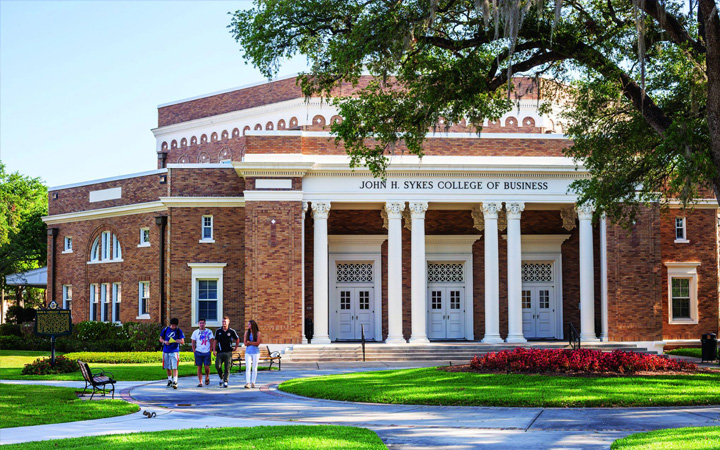 Students who come to UT with a focused path to pursue a degree in business have an opportunity uniquely designed for them – the MBA Bachelor's-to-Master's program.
This streamlined and competitive opportunity allows our undergraduate business students to earn both their undergraduate business degree and Master of Business Administration in an accelerated format.
The full-time, AACSB-accredited program includes two required internships, which improve our graduates' marketability and technical, real-world experience.
Requirements
Students in the MBA Bachelor's-to-Master's take the same courses required for the traditional MBA, however the accelerated structure allows undergraduates to take up to 8 graduate credit hours that will count as undergraduate hours once they have been admitted to the graduate program. To be eligible for the MBA Bachelor's-to-Master's, students must have a 3.25 GPA or higher and earn a "B" or better in the required business core courses (financial accounting, managerial accounting, financial management, microeconomics, macroeconomics, business statistics, management and marketing management).
---