Cultivating a Nonprofit Heart, a Business Mind and a Leader's Spirit
The University of Tampa offers a graduate-level program in nonprofit management in partnership with the Nonprofit Leadership Center of Tampa Bay.
The high-quality academic program, ranked 25 nationally in the 2016 Top 50 Nonprofit Masters/Certificate Programs ( Top Management Programs), is taught by doctoral-level faculty in partnership with leading nonprofit practitioners. The courses are delivered as intensive cohort-based, one-week seminars, representing 12 credit hours of graduate-level instruction. Students can participate in the program in the certificate track or apply to the MBA program. Scholarships are available.
Developing the Next Generation of Leaders
The nonprofit management program was created to strengthen the effectiveness of leaders in the social sector organizations in the Tampa Bay area. The program focuses on topics designed to help you better manage your organization such as effective board governance, strategic planning, understanding and creating budgets, marketing and fund development, developing a business plan and growing your leadership potential.
In an environment of constrained resources and increased demand for social services, the nonprofit management program helps you pursue your passion by developing your management skills. Increase your impact in the nonprofit sector today: apply now.
---
"Any effective nonprofit needs staff who are advocates for the mission, who manage from the bottom up, and who are constantly trained and training. There is no investment more necessary or more neglected than staff education and training."
— Peter C. Brinckerhoff, author of Mission Based Management
---
---
Start the Admissions Process
Start the admissions process today!
---
Contact OGCS
Contact the Office of
Graduate and Continuing Studies
Phone: (813) 253-6249
---
Request Information Packet
Receive information via mail and email.
---

Learn about UT and the nonprofit management tracks. Speak to faculty and staff about the program, application process and financial aid opportunities.
---
In Partnership With: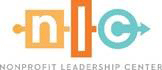 ---
And Supported By:

---
---