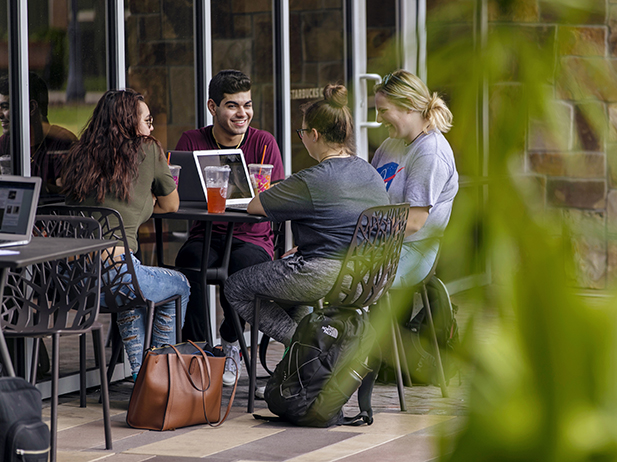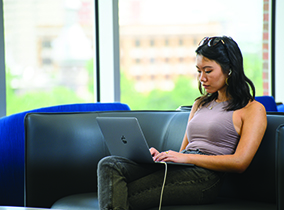 With students enrolled from around the globe, The University of Tampa celebrates opportunities for diverse cultural and educational exchange. Nearly 30% of the University's graduate students come from outside the United States — the only one missing is you!
International students are eligible to apply for the following degree programs and must maintain full-time student status by taking a minimum of 8 credit hours each semester:
Admission Steps and Requirements
Step 1. Complete our online application. This includes a $40 nonrefundable application fee.
Step 2. Upload the following documents to your application:
It is not required to send all documents together or at once. You may send them as they become available to you and build your application slowly.
Scanned, unofficial copies of your documents are accepted during the admissions process. However, prior to beginning classes, official documents must be sent to:
Office of Graduate and Continuing Studies
The University of Tampa
401 W. Kennedy Blvd., Box F
Tampa, FL 33606-1490
Or, you may bring them in person to the Office of Graduate and Continuing Studies in the Graduate and Health Studies Building, sixth floor.
NOTE: If you do not provide your official documents, you will not be permitted to enroll in classes.
I-20 Requirements
International applicants requiring an I-20 for an F-1 student visa should submit the following documents:
International Student Clearance Form (if currently studying in the U.S.)
Financial Certification Form for international students (request from your counselor)
Bank statement/proof of funds. Must be completed by bank and stamped with bank seal, printed within six months, and show funds above the required amount per the above Financial Certification Form.
Copy of biographical page of your passport
Upon admission to the University and satisfactory completion of the Financial Certificate Form, an I-20 form will be sent to applicants from the Office of Admissions. Applicants should take this form to the nearest U.S. Embassy or consulate in their country, along with a copy of their acceptance letter and financial statement. After the student visa interview, the embassy or consulate will decide if an F-1 student visa can be issued. To enter the United States, students will need the F-1 student visa in their passport and the I-20 form. Students must not enter the country on a tourist visa with intention to study in the United States.
Deadlines
The University of Tampa has rolling admissions. Although there are no hard deadlines, we recommend the following dates as guidelines:
Fall Intake (end of August): Applications should be completed by the end of May.
Spring Intake (mid January): Applications should be completed by the end of October.
Financial Aid
Find out more information on financial aid for international students, including UT scholarships, graduate assistantships, student employment, alternative loans, private resources and other resources.
On-Campus
The Office of International Programs staff assists students with pre-arrival information, orientation and advice on academic, social, cultural and employment matters.
---