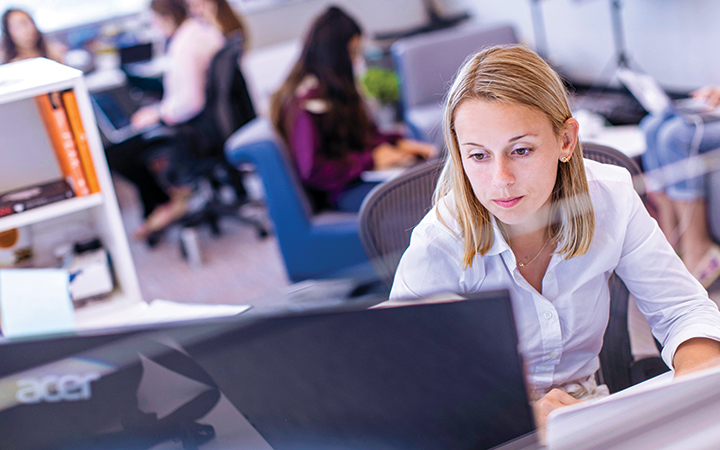 COVID-19 Update Regarding 2021 Admissions and GMAT/GRE Testing
Due to the impacts of the COVID-19 virus, The University of Tampa understands that applicants to the Sykes College of Business graduate programs may be unable to take the GMAT or GRE exams.
As a result, the University may temporarily waive the GMAT and GRE test requirement for qualified Spring, Summer and Fall 2021 applicants to the Sykes College of Business graduate programs. Please keep in mind that GMAT/GRE waiver qualifications include a minimum GPA, degree and possible course/work experience. All other admission criteria will still be required. We encourage you to attend a virtual information session where we discuss our GMAT/GRE waiver qualifications. If you do not meet the qualifications, then you are not eligible for a COVID-19 or traditional GMAT/GRE waiver.
For more information about GMAT/GRE qualifications, email the Office of Graduate and Continuing Studies at grad@ut.edu or call (813) 253-6249.
--
Learn to analyze complex data to make better business decisions across diverse industries.
This master's degree prepares students to analyze big data to solve business problems. The program is ideal for working professionals from a variety of fields, including technology, marketing, HR, finance, health care, cybersecurity, higher education, government and the military. Classes are available online as well as in person, providing students the option of experiencing both formats. International students can take only one online course each semester during the fall and spring. This flexible format is designed to meet their educational needs.
Students learn to interpret data to improve business planning, operational efficiencies, capital investments, market position and more. Graduates are equipped to guide data-driven decision-making in roles such as management analyst, market research analyst, financial analyst and logistician.
Benefits
Gain marketable skills in data mining, business forecasting, financial analytics and more
Come from any background — and go in any direction
Start the program during the fall, spring or summer semesters
Earn your degree in as little as three semesters
Learn from expert faculty and industry practitioners
Join a Growing Field
Increasingly, companies have access to large amounts of data but need help transforming it into actionable intelligence. Despite a growing demand, the U.S. is estimated to have a shortage of 1.5 million business analysts (McKinsey Global Institute). According to the Bureau of Labor Statistics, careers in business analytics-related fields are among the highest paying and fastest growing jobs in business and finance.
Curriculum
Programming for Business Analytics
Data Mining for Business
Big Data Analytics
Decision Modeling and Analysis
Advanced Business Forecasting
Analytics in Finance
Marketing Analytics
Econometrics
Admission Requirements
Prerequisites: FIN 500 Foundations of Finance and QMB 500 Statistics for Decision Makers, or equivalent graduate-level courses
Official transcripts of all previous college work received directly from each institution
Graduate Management Admissions Test (GMAT) or Graduate Records Examination (GRE) is required.
Two professional reference forms (PDF)

completed by individuals who attest to the applicant's professional background and academic potential. Professional letters of recommendation are accepted, if preferred.
Professional résumé
Personal statement: In approximately 500-1,000 words, describe your professional goals and how a graduate degree from The University of Tampa will help you accomplish those goals. In turn, you may also want to emphasize what you can contribute to the graduate program.
---
---
Start the admissions process today!
Apply Now
---
Contact the Office of
Graduate and Continuing Studies
Phone: (813) 253-6249
Email Us
---
---
---