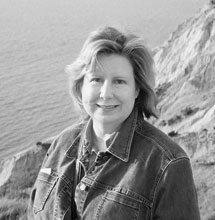 Amy Hill Hearth is the author or co-author of seven nonfiction books including Having Our Say: The Delany Sisters' First 100 Years, a New York Times bestseller for 113 weeks that was adapted to the Broadway stage and for an award-winning film.
Her debut novel, Miss Dreamsville and the Collier County Women's Literary Society, was published by Atria/Simon & Schuster on Oct. 2, 2012. The novel, set in Florida circa 1962, was chosen for the November 2012 Main Selection of the Simon & Schuster book club. It is the January 2013 Main Selection of the Pulpwood Queens Book Club, the largest "meeting and discussing" reading group in the world, with more than 550 chapters. It will be included in Reader's Digest Select Books in the May 2013 volume.
Before she became an author, Hearth was a journalist. She worked as an editor or reporter at several newspapers, including The Berkshire Eagle, Pittsfield, MA, and the Daytona Beach News-Journal. Her credits in The New York Times include 88 bylined stories.
Hearth's awards include a George Foster Peabody Award, an "ABBY" Honor Award from the American Booksellers Association, the Gwen and C. Dale White Award and citations from the American Library Association and the New York Public Library.
Hearth is also an accomplished photographer, having taken all of the photos for her 2008 book "Strong Medicine" Speaks, about the Nanticoke Lenni-Lenape Tribal Nation.
She is a 1982 graduate of The University of Tampa.
---