From internships to student achievements to recognition of The University of Tampa faculty and institution as a whole, the following is a running archive of UT press releases, called News Articles, and feature stories, noted as UT Life.
Posted March 16, 2018 in News
From March 23-April 4, The University of Tampa's Scarfone Hartley Gallery will host an exhibition of the 2018 Regional Scholastic Art and Writing Award Recipients in partnership with UT's College of Arts and Letters, Hillsborough County Public Schools and the Hillsborough Education Foundation.
Presented by the nonprofit Alliance for Young Artists and Writers, the 95th Scholastic Art and Writing Awards are the country's longest-running and most prestigious scholarship and recognition program for creative students in grades 7-12.


Posted March 15, 2018 in News
From March 22-25, The University of Tampa will stage A Macbeth, Charles Marowitz's reimagining of Shakespeare's famous tragedy. Show times are 8 p.m. on Thursday-Saturday, March 22-24, with an additional showing on Sunday, March 25, at 2 p.m. All performances will be in Falk Theatre, located at 428 W. Kennedy Blvd. 
In this adaptation, Marowitz creates a "collage" version of the tragedy, full of gore, murder and self-destruction laced with witchcraft and manipulation. He has taken a two-hour play and restructured it to 90 minutes, reversing scenes and playing with the tormented mind of Macbeth. 
Posted March 14, 2018 in News
On Thursday, March 22, The University of Tampa will host a reading and reception, titled "Madalyn Murray O'Hair Would Not Have Been the Most Hated Person in America … If She Were a Man: Organized Secularism in the US," featuring Ryan Cragun, associate professor of sociology. The program, which is part of the University's UT Writes series, begins at 6 p.m. in the Macdonald-Kelce Library, AV Room 2. It is free and open to the public; refreshments will be served.
Cragun will read from 
Organized Secularism in the United States: New Directions in Research
, a new collection of essays about the rise and structure of organized secularism in the U.S. that he co-edited.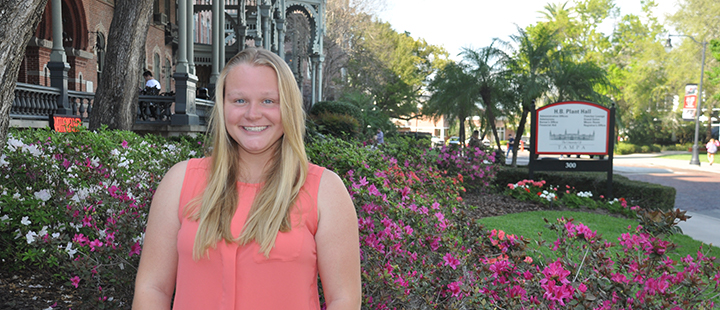 Posted March 13, 2018 in UT Life
A couple weeks ago, Erin Hanson '21 was prepping to go to a Tampa Bay Lightning game when she received the call from the Lightning Foundation. She'd been named a Lightning Community Heroes of Tomorrow recipient, and they would present her with the $50,000 grant at the March 17 game between the Tampa Bay Lightning and the Boston Bruins.
"I'm really excited and ready for it to happen," said Hanson. "I'm ready to tackle it all."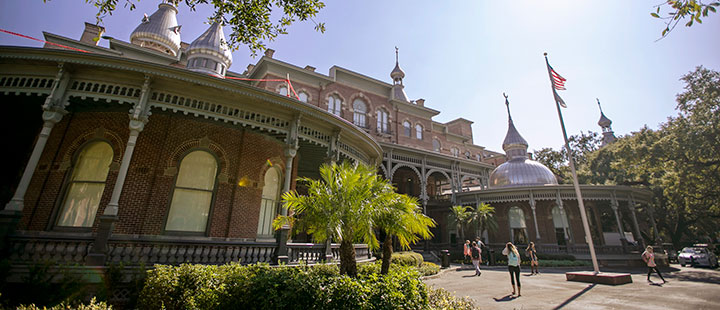 Posted March 12, 2018 in News
The Academy of Criminal Justice Sciences (ACJS) recently conferred program certification to The University of Tampa's undergraduate degree program in criminology and criminal justice.
UT's program becomes the only criminology and criminal justice program in the state of Florida to receive the certification, and the ninth program nationwide.