Published: March 13, 2018
Tampa Bay Lightning Names UT First-Year Student Community Hero of Tomorrow
A couple weeks ago, Erin Hanson '21 was prepping to go to a Tampa Bay Lightning game when she received the call from the Lightning Foundation. She'd been named a Lightning Community Heroes of Tomorrow recipient, and they would present her with the $50,000 grant at the March 17 game between the Tampa Bay Lightning and the Boston Bruins.

"I'm really excited and ready for it to happen," said Hanson, a management major and leadership minor from Apollo Beach, FL. "I'm ready to tackle it all."

The Lightning Community Heroes of Tomorrow award is a $50,000 grant for individuals under 25 who are driving social change and having an impact on their communities. The first $25,000 goes to her education; the second $25,000 is awarded to her charity.

Working on behalf of Positive Coaching Alliance (PCA) Tampa Bay, Hanson is developing a peer mentoring program for youth athletes, pairing high school students with students in junior high, middle and elementary schools. She is launching the program in three high schools in Fall 2018, then hopes to add an additional seven the following year, building each year until Hillsborough County is covered.

"A statistic that kind of wowed me is that by age 13, 70 percent of students drop out of athletics. I'd like the high school student athletes to serve as mentors and someone to look up to, who could share their personal stories of athletics as well as promote PCA core values and everything gained from athletics," said Hanson, such as leadership, teamwork, dedication and self-motivation.

"I have applied these characteristics in my personal and academic life," she said. "I have also learned skills of time-management and conflict resolution, which have been helpful in my school, social and athletic life."

Deirdre Dixon, associate director of UT's TECO Energy Center for Leadership, crossed paths with Hanson three years ago when Hanson was a junior in high school serving as team captain for her volleyball, basketball and flag football teams, president of National Honor Society, vice president of her Senior Class Council, senior adviser of Key Club and community volunteer, serving as luminaria chairman for Relay for Life of South Shore for two years. Since coming to UT in the fall, Hanson has jumped right in, becoming involved with the Honors Program, PEACE and Service Oriented Spartans. She is a UT Diplomat, President's Leadership Fellow and is on the crew team.

"I was very proud when Erin asked me to sponsor her for the Lightning Community Heroes of Tomorrow Award, how wonderful for her and what a great representative she is for The University of Tampa," said Dixon. "Erin is a doer. She takes the initiative and gets things not only completed, but she starts them and organizes them. That is true leadership."

"Self. Team. Game.," Hanson said, is PCA's mantra to focus on yourself to better the team to better the game.

"I loved all the principles they teach and instill all the values and benefits of sport participation, not just competing to win," Hanson said. "It's about all the life lessons and values you gain from sports. It's something I didn't realize until I was in PCA."


Have a story idea? Contact Jamie Pilarczyk, Web Writer
Subscribe to News and UT Life stories
Read more UT Life stories


---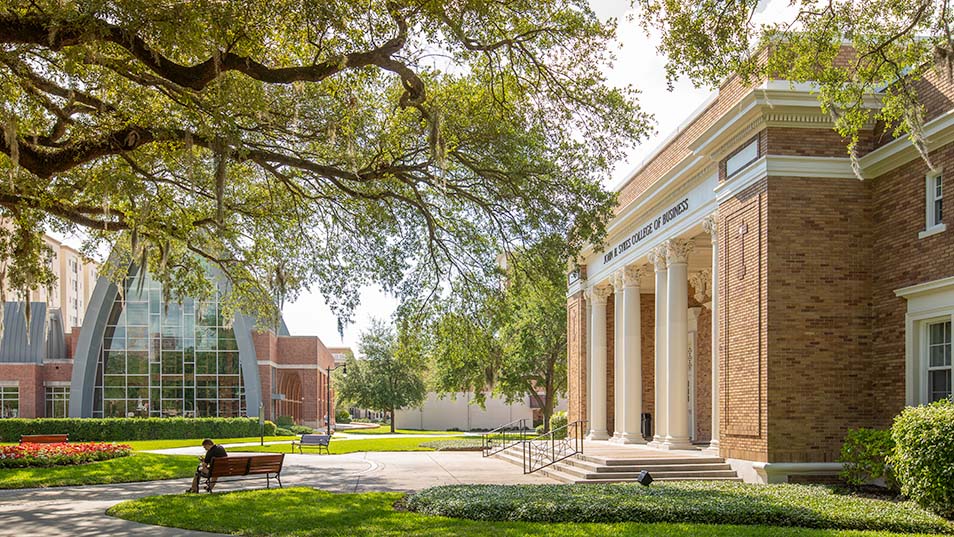 The Adam Smith Breakfast is a must for local business community members operating in a global economy.
In Fall 2022, The University of Tampa will launch two new undergraduate degree programs: data science and environmental studies.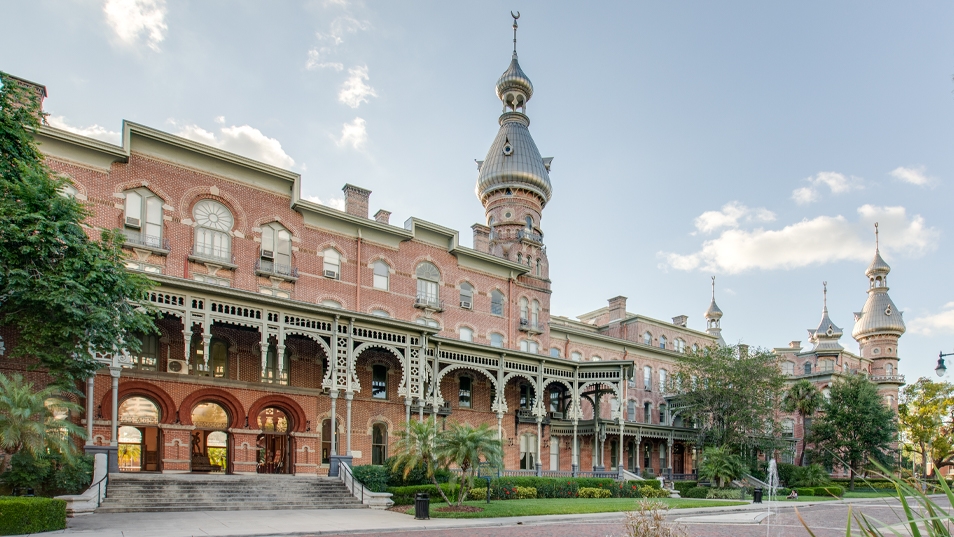 The rankings are based on quality assessment, research activity, faculty resources, student selectivity and master's program size.