Published: March 15, 2018
UT Staging Unique Interpretation of Shakespeare's Macbeth March 22-25
From March 22-25, The University of Tampa will stage A Macbeth, Charles Marowitz's reimagining of Shakespeare's famous tragedy. Show times are 8 p.m. on Thursday-Saturday, March 22-24, with an additional showing on Sunday, March 25, at 2 p.m. All performances will be in Falk Theatre, located at 428 W. Kennedy Blvd.

In this adaptation, Marowitz creates a "collage" version of the tragedy, full of gore, murder and self-destruction laced with witchcraft and manipulation. He has taken a two-hour play and restructured it to 90 minutes, reversing scenes and playing with the tormented mind of Macbeth.

As director, Rosemary Orlando blurs the boundaries between reality and delusion through surreal aesthetics and movements that mirror Macbeth's distorted mind. This lays the unique battleground for forces of good and evil.

"UT's well-versed student actors have accepted this challenge and fearlessly embraced such a nonconventional style," Orlando said. "Directing A Macbeth has been an exhilarating experience shared with the creative input of the actors."

Admission is free for UT students, faculty and staff. General admission tickets are $15, senior citizens and non-UT students may purchase tickets for $10. For more information about the event, contact Paul Finocchiaro, associate professor of theatre, at (813) 253-6243 or pfinocchiaro@ut.edu.
---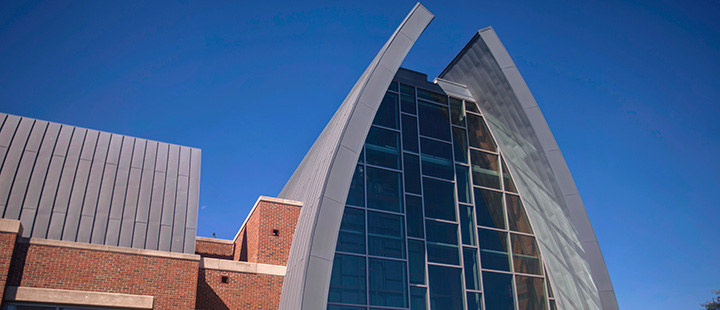 On Sunday, April 8, The University of Tampa's 2017-2018 Sykes Chapel Concert Artist Series will conclude with a performance by the Philadelphia Brass, called "one of the gems of Philadelphia's cultural life" by NPR's Martin Goldsmith. The concert begins at 2 p.m. in the Sykes Chapel and Center for Faith and Values and is free and open to the public.
The concert will have a special emphasis on American music, featuring works by Jennifer Higdon, Aaron Copland, Duke Ellington and Frank Loesser, among others.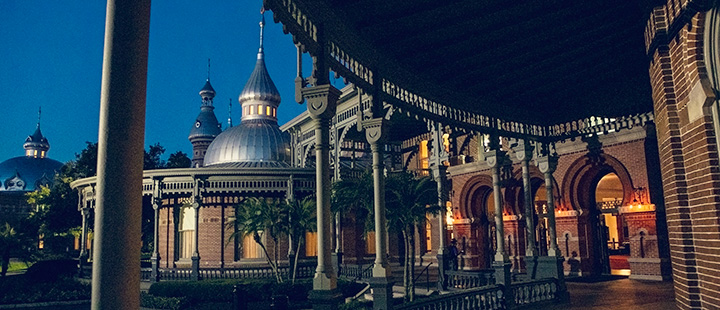 On Friday, March 30, The University of Tampa will welcome pianist Frederick Moyer — hailed by The New York Times as "first-class" and The Milwaukee Journal as "a superstar pianist" — for a guest recital. The concert, which is free and open to the public, begins at 7:30 p.m. in the Plant Hall Grand Salon.
The program for the performance will include works by Franz Joseph Haydn, Ludwig van Beethoven, Felix Mendelssohn, Sergei Rachmaninoff and Oscar Peterson.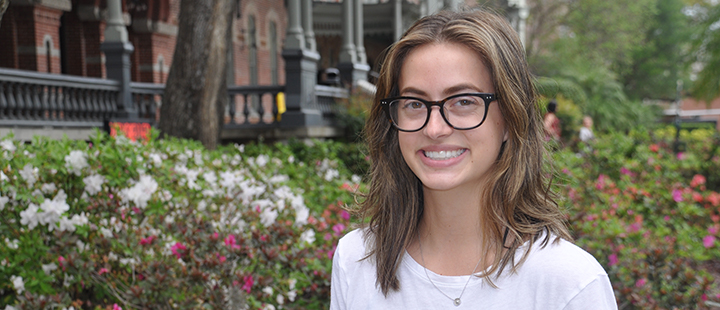 "There are a lot of stereotypes and studies that say boys aren't as good in second language acquisition as females," said Harrington, who worked with Assistant Professor Andrew DeMil on the research project, "Gender differences in Spanish Language Learning: Speaking Exams," which they presented at the Florida Undergraduate Research Conference in February and to the UT Board of Trustees March 22.

"We wanted to do a study of our own here at UT. In the previous year (DeMil) had studied reading comprehension of girls versus boys, so we wanted to study speaking this year," said Harrington, of Maple Grove, MN. "The results were the same though. The boys aren't any worse, if not the same, as females. They are just extremely underrepresented."