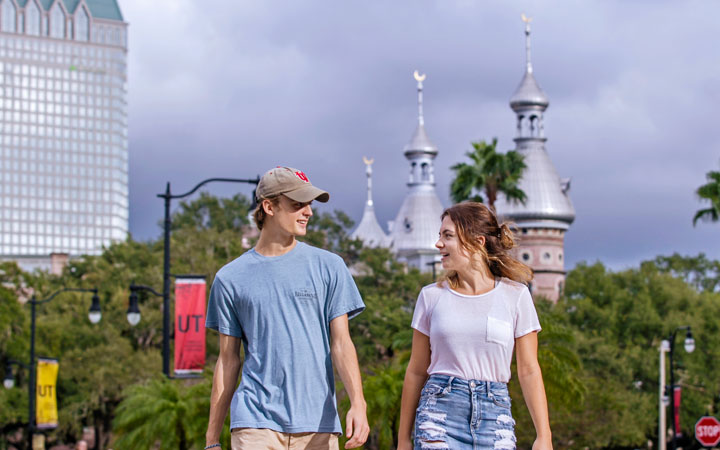 Hundreds of students transfer to The University of Tampa each year. UT accepts transfer students from two- and four-year institutions at any class level. UT recognizes that the needs of transfer students may be different from those of freshmen and works to make the transition to the University as smooth as possible. Please contact a transfer admissions counselor with any questions about the application process. Schedule an appointment to visit campus today.
How to Apply
Students who have completed college credit hours after graduating from high school should apply as transfers. (Transfer credits are evaluated after admission.)
Apply online, use the Common Application or the Coalition Application.
Those who have completed

17 or more

college credits post high school graduation should submit official transcripts from all colleges and universities attended. Final high school transcripts should be submitted upon acceptance as proof of high school graduation.
Those who have completed

less than 17 credit hours

should submit their final high school transcripts and test scores.
Those who submit a college transcript showing a completed associate's degree do not need to submit their final high school transcripts.
Include $40 nonrefundable application fee.
International transfers should see the international admissions information.
The following majors require additional departmental applications and/or requirements:
NOTE: Former UT students who left the University under academic dismissal must submit a personal statement discussing their activities since dismissal and why they believe they will be more successful if readmitted. Applicants must submit the personal statement and admission application by June 1 for the fall term, by Dec. 1 for the spring term and by April 1 for the summer terms.
Any person who has previously attended UT but has not been enrolled for at least one academic year (two regular semesters) may apply for admission as a readmit student through the Office of Admissions. All students returning to UT must be approved by the dean of students for readmission. If the applicant left the University in good academic standing as a degree-seeking student, is eligible to return with no judicial sanctions and did not subsequently attempt additional college-level courses elsewhere, he or she will be considered for admission as a readmit student on a space-available basis.
If any additional college courses were completed after leaving UT, official transcripts from the institution attended must be submitted as part of the application for admission. The applicant will be subject to the current admissions policy guidelines for transfer applicants.
Admission
The University admits on a rolling admissions basis allowing application submissions throughout the year, but students are encouraged to apply early.

For admission and scholarship purposes, UT calculates transfer GPA for all courses attempted at all universities attended. This cumulative GPA will not appear on a student's UT transcript. Once enrolled, only grades received at UT are used to calculate a GPA (exceptions include the cumulative GPA for Nursing program admissions).

Students transferring with an Associate of Arts degree from a Florida public community college or one of the community colleges with which UT has an articulation agreement may be accepted with junior standing (minimum 60 credit hours).
Scholarships
Transfer merit scholarships are based on the cumulative GPA for all courses attempted at all universities attended. This GPA is calculated at the time of acceptance, and will not be recalculated based on coursework completed after the offer of admission. Students are notified of a merit award through their physical acceptance letter, and on their financial aid portal.
Admissions Deposit
To reserve your spot at UT, an admissions deposit is required. Once admitted, students should pay a $500 deposit (if you plan to live on campus) or a $300 deposit (if you plan to commute). This deposit is not refundable after May 1 for the summer and fall terms and after Oct. 1 for the spring term. It will be credited to your student account. Please note that admissions deposits are accepted on a rolling basis until the class is full.

New students who pay an admissions deposit receive instructions by mail on how to register for classes in mid-May for the fall and summer terms and in mid-November for the spring term.
Learn More About UT
Check out our eViewbook for photos of campus and information about programs, faculty, student life and more!
Contact Information
Office of Admissions
The University of Tampa
401 W. Kennedy Blvd., Box F
Tampa, FL 33606-1490
Phone: (813) 253-6211
Toll free: (888) MINARET (646-2738)
Fax: (813) 258-7398
Email: admissions@ut.edu
---
---
Apply
Start the admissions process today!
---
Receive Information
Receive information via mail and email.
---
---
---
The UTAG program is designed to ease transferability and admission to UT for qualified transfer students.
Apply to UTAG
---
Honor Roll
Phi Theta Kappa recognizes the importance of UT's institutional commitment and investment of resources to support transfer students.
---
Featured Accreditation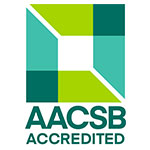 The Sykes College of Business is accredited at both the graduate and undergraduate levels by AACSB International.
View all of UT's accreditations.
---