Transfer Credit Policy
A maximum of 64 credits may be transferred from regionally accredited two-year or community colleges. Students transferring from regionally accredited four-year institutions may transfer any number of credits. All transfer students must complete the last 31 credit hours in residency at UT. Credit is transferred only for those courses completed with grades of "C" or better. Admitted students receive an official transfer credit evaluation as soon as possible after submitting a deposit.
UT utilizes the CollegeTransfer.Net Equivalency Widget to provide transfer students a quick way to estimate how their courses might transfer from their current institution. This website utilizes historical data from students who have previously transferred from a wide number of institutions.
Students may earn up to 30 credit hours by submitting satisfactory results on CLEP Examinations (College Level Examination Program).
The University's class levelsare determined as follows:
Freshman (0-27 credit hours)
Sophomore (28-59 credit hours)
Junior (60-89 credit hours)
Senior (90+ credit hours)
---
---
The UTAG program is designed to ease transferability and admission to UT for qualified transfer students.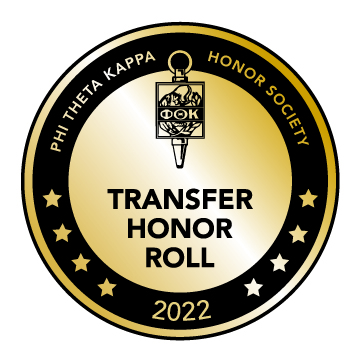 Phi Theta Kappa (PTK) recognizes the importance of UT's institutional commitment and investment of resources to support transfer students.