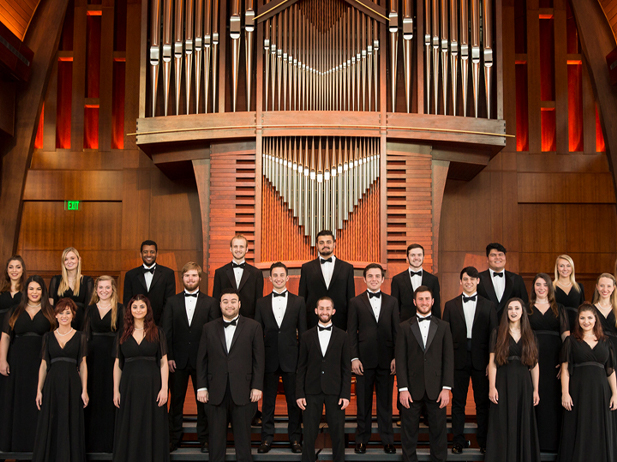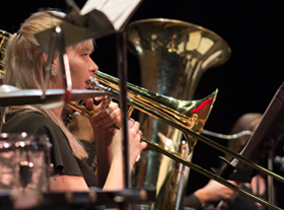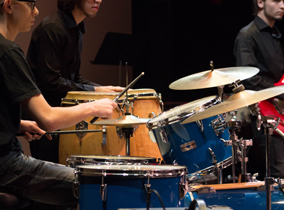 Music ensembles at UT are as varied as the many interests of our students and cover the gamut from traditional vocal and instrumental ensembles to ensembles specializing in contemporary styles and sonic experimentation. Music majors and minors participate in ensembles related to their performance area during each semester of private study. The Department of Music also offers college-wide and community-based ensembles. Being part of an ensemble is a great way to enhance your experience at the University.
Vocal Ensembles
Instrumental Ensembles
Contemporary Ensembles
Studio Production Ensemble

gives students hands-on experience with music production. Ensemble members exchange roles as performers, recording engineers, composers/arrangers and producers to learn the craft of writing, performing and recording popular music in the studio. No audition required, but enrollment requires basic performance skill and a prerequisite course in recording and electronic music.

Interactive Arts Ensemble

is a performance-driven creative workshop for physical interaction design, real-time video art, experimental musical instrument building, laptop ensembles, mobile phone orchestras and creative repurposing of technology for interdisciplinary performance. No audition required.
---
---
---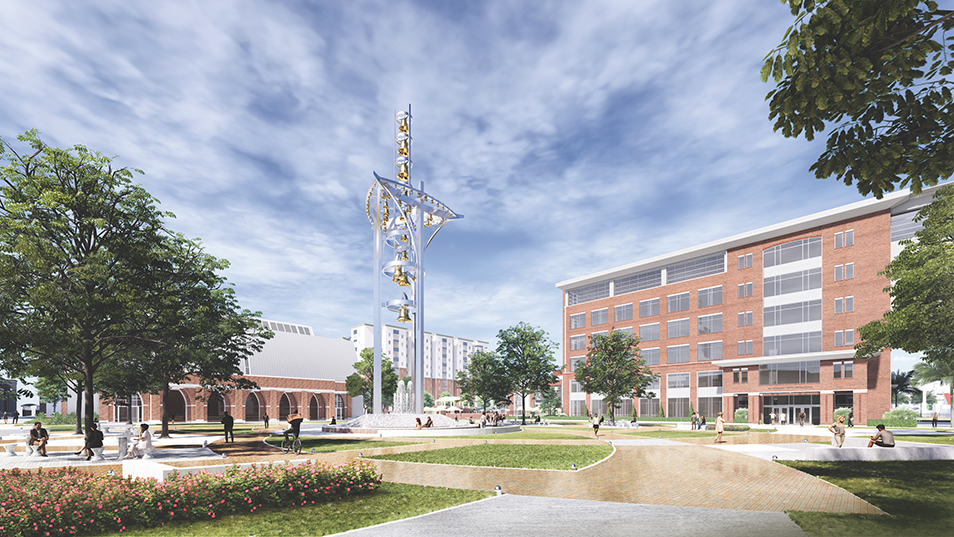 The largest Ars Sonora® in the world and the first of its kind in the U.S. This grand musical sculpture will soar over 105 feet in the center of campus.