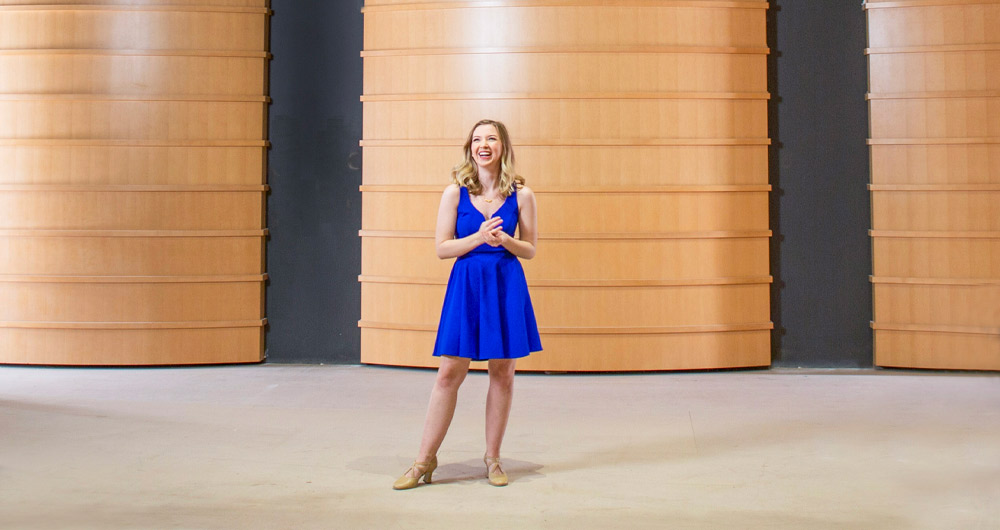 The University of Tampa is fortunate to have a variety of unique performance spaces on campus. With over 80 concerts per year, including ensemble performances, master classes, student and faculty recitals, and guest artists of international renown, the concert facilities at UT offer performers a variety of acoustics and ambiance suitable for all types of music.
| | |
| --- | --- |
| Charlene A. Gordon Theater | |
| Located in the Ferman Center for the Arts is the Charlene A. Gordon Theater, a 200-seat theater, and the Charlene and Mardy Performance Gallery, a venue intended for a variety of events, including readings and live music. | |
| Sykes Chapel and Center for Faith and Values | |
| One of UT's most distinguished buildings is the Sykes Chapel and Center for Faith and Values. The center is an acoustically superior and adaptable space and can accommodate 260 people. Careful detailing of the walls, floors, roof, windows and doors isolates the center from outside noise. Background noise from air conditioning and lighting systems has been reduced to very low levels so that instrumental and vocal projection is clearly audible. The main hall houses one of the finest pipe organs in the region. Built by the Dobson Organ Company of Lake City Iowa, the 58-stop, mechanical action organ contains over 3,000 pipes. Choral concerts, chamber music performances, and a noted concert series of guests artists take place in Sykes Chapel. | |
| Grand Salon, Plant Hall | |
| The Grand Salon is located just off the main lobby of Plant Hall and is frequently used for smaller ensemble concerts, chamber music and student recitals. It can seat about 175 people. | |
| Music Room, Plant Hall | |
| Once used as a music room for the Tampa Bay Hotel, this charming, 100-seat space is located directly across the lobby from the Grand Salon. The Music Room also houses a small hardwood stage with a balcony above each side. The Music Department uses this space for student recitals, masterclasses and chamber music performances. The lively acoustic makes it a great space for concerts. The stage houses a historic, rebuilt Steinway piano. | |
| Falk Theatre | |
| Located on Kennedy Boulevard just across from the University's main entrance, the David Falk Theatre is a fully equipped,1,000-seat historic theater built in 1928. Mainly used for theatrical and musical productions, Falk Theatre makes a great venue for the UT Wind Ensemble and Orchestra. | |
| Reeves Theater, Vaughn Center | |
| Located in the Vaughn Center, Reeves Theater provides a proscenium stage with theatrical lighting, a large projection screen and a 7.1 surround sound system. Because of its technological capabilities and drier acoustics, Reeves Theater is ideal for performances with visual media, electroacoustic music, musical theatre and contemporary music. It can seat about 160 people. | |
| Fletcher Lounge, Plant Hall | |
| Said to be "the most enchanting ballroom in Tampa," Fletcher Lounge was renovated in 1992 to its original state as the main dining room of the Tampa Bay Hotel. This spectacular ballroom is the largest of the three and has a multiple-domed ceiling and hardwood floors. Because of the reverberant acoustics, choral concerts and other larger ensemble concerts are held in Fletcher. The facility is also home to a Steinway concert grand piano and can seat 350 people. | |
---
---
---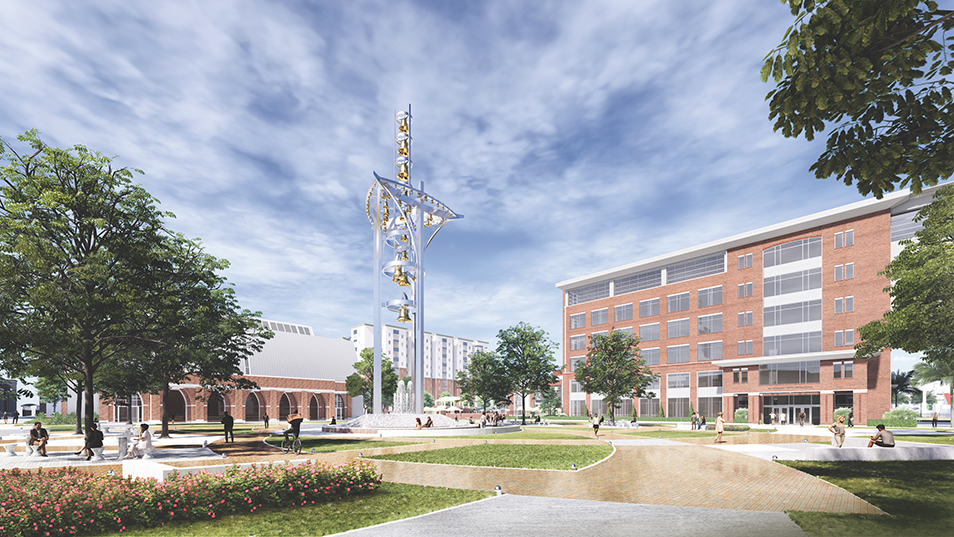 The largest Ars Sonora® in the world and the first of its kind in the U.S. This grand musical sculpture will soar over 105 feet in the center of campus.