Published: February 09, 2018
UT Woodwind Faculty to Give Recital Feb. 13
On Tuesday, Feb. 13, members of The University of Tampa music faculty will give a woodwind recital. The concert begins at 7:30 p.m. in the Plant Hall Grand Salon and is free and open to the public.

Faculty performers include Meg Cassell, oboe; Theodore DeCorso, clarinet; Brandon McDannald, horn; Barbara Prescott, flute; Maurizio Venturini, bassoon; and Grigorios Zamparas, piano.

The program for the recital includes Mozart's Quintet for Piano and Wind Instruments in E-flat Major, K. 452 (1784), Paul Hindemith's Klein Kammermusik für fünf Bläser, Op. 24, No. 2 (1922) and Francis Poulenc's Sextet for Flute, Oboe, Clarinet, Bassoon, Horn and Piano (1932-1939).

Cassell teaches oboe at UT and is an active freelance oboist. She subs regularly with The Florida Orchestra and other professional ensembles and maintains a large private studio.

DeCorso taught for 25 years at the University of Alaska, Fairbanks and has performed in concerts in major forums throughout the world. He is music director of the Suncoast Symphony Orchestra, the Clearwater Community Band and the Blaine (WA) Jazz Festival and maintains a private studio in Dunedin, FL.

McDannald is an assistant professor of music at UT. He has been an active performer and educator since 2004, and has performed with numerous community, university, semi-professional and professional ensembles during this time.

Prescott is an acclaimed area soloist, ensemblist, chamber music coach and teacher. During graduate study, she was principal flute of the Chicago Civic Orchestra, and, after moving to Florida, played in the Florida Gulf Coast Symphony (now the Florida Orchestra).

Venturini was the principal bassoon of the Rome Opera Orchestra, the Naples Philharmonic and is currently assistant principal bassoon with the Florida Orchestra. While with the Rome Opera Orchestra, they recorded the movie soundtracks of The Godfather 3, Conan the Barbarian, Marco Polo and Lonely Lady.

Zamparas is an associate professor of music and director of piano studies at UT. He is an active concert pianist and performs both as a soloist and in chamber music ensembles. He has given master classes around the world.

For more information, contact music@ut.edu or (813) 253-6212.
---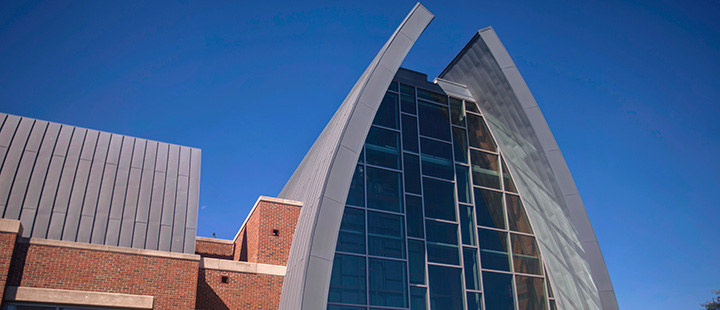 On Sunday, April 8, The University of Tampa's 2017-2018 Sykes Chapel Concert Artist Series will conclude with a performance by the Philadelphia Brass, called "one of the gems of Philadelphia's cultural life" by NPR's Martin Goldsmith. The concert begins at 2 p.m. in the Sykes Chapel and Center for Faith and Values and is free and open to the public.
The concert will have a special emphasis on American music, featuring works by Jennifer Higdon, Aaron Copland, Duke Ellington and Frank Loesser, among others.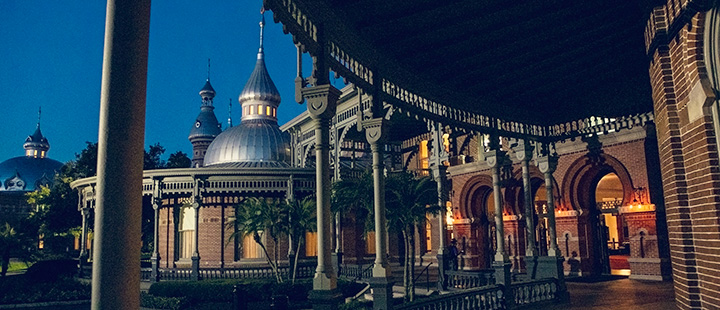 On Friday, March 30, The University of Tampa will welcome pianist Frederick Moyer — hailed by The New York Times as "first-class" and The Milwaukee Journal as "a superstar pianist" — for a guest recital. The concert, which is free and open to the public, begins at 7:30 p.m. in the Plant Hall Grand Salon.
The program for the performance will include works by Franz Joseph Haydn, Ludwig van Beethoven, Felix Mendelssohn, Sergei Rachmaninoff and Oscar Peterson.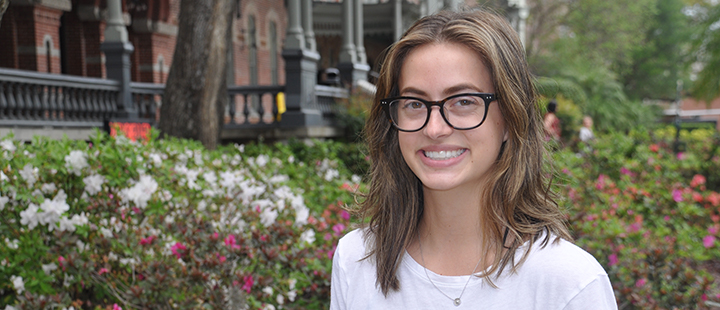 "There are a lot of stereotypes and studies that say boys aren't as good in second language acquisition as females," said Harrington, who worked with Assistant Professor Andrew DeMil on the research project, "Gender differences in Spanish Language Learning: Speaking Exams," which they presented at the Florida Undergraduate Research Conference in February and to the UT Board of Trustees March 22.

"We wanted to do a study of our own here at UT. In the previous year (DeMil) had studied reading comprehension of girls versus boys, so we wanted to study speaking this year," said Harrington, of Maple Grove, MN. "The results were the same though. The boys aren't any worse, if not the same, as females. They are just extremely underrepresented."