Published: March 23, 2018
UT Research Finds Language Learning at UT is Equal Ground in Battle of the Sexes
While Mackenzie Harrington '19 is in the female minority in her calculus class, it's the complete opposite situation in her language and linguistics courses for her Spanish major.

"There are a lot of stereotypes and studies that say boys aren't as good in second language acquisition as females," said Harrington, who worked with Assistant Professor Andrew DeMil on the research project, "Gender differences in Spanish Language Learning: Speaking Exams," which they presented at the Florida Undergraduate Research Conference in February and to the UT Board of Trustees March 22.

"We wanted to do a study of our own here at UT. In the previous year (DeMil) had studied reading comprehension of girls versus boys, so we wanted to study speaking this year," said Harrington, of Maple Grove, MN. "The results were the same though. The boys aren't any worse, if not the same, as females. They are just extremely underrepresented."

While they are still searching for an answer to why males are underrepresented, their research has shown males' ability to be proficient in a second language isn't a roadblock. While stereotypes and some data show women communicate better than men, DeMil said that doesn't translate to learning a second language.

"You use different skills and strategies when learning a second language," said DeMil, whose research includes a focus on statistical comparisons on student outcomes of traditional mechanical-based language teaching and communication-based input exercises, as well as the gender differences in proficiency in second language speaking and reading.

"Whether it's in the classroom or not, typically you find women learning language more often than men. I don't know why that is," DeMil said. "I think it's a misconception based on the fact of how socialization practices happen. Typically, no matter who the person is, if you're learning in an environment, whether at work or in the classroom, where you are asked to speak more, a man or woman should be able to perform at the same level."

Harrington's data also helps give weight to DeMil's analyses of the effectiveness of second language teaching textbooks in Spanish, French, Italian and Portuguese, and on the secondary effects of communication-based teaching, i.e., what else is learned when students are trained to comprehend first, and experiments on the usefulness (or lack thereof) of teaching explicit information (grammar rules) versus leaving them out of the classroom. DeMil often presents to other educators about teaching methods, and research like Harrington's helps back that up.

"Here's data that shows that men and women in a language classroom, when asked to, should perform the exact same. (The data) breaks down biases," DeMil said. "You shouldn't be thinking women speak way better than men … maybe socially they do, but in the language classroom they should be expected to do the exact same."

Harrington plans to work with DeMil on submitting the research for publication in the fall as part of her senior year capstone, a requirement of all Spanish majors. It was out of pure curiosity though, that Harrington became involved with the project, which was funded by a grant from the Office of Undergraduate Research and Inquiry, last fall.

"Dr. DeMil was looking for a research assistant, and he's super smart. I was interested in this research, because it applies to my major and it's something I'm interested in," said Harrington, who has thrived with the one-on-one study and constructive criticism. "Dr. DeMil is super patient with me, especially with my writing. I've been told I write like a math formula, because that's what makes sense to me. He's a good teacher."

Harrington loves math as well as Spanish, so her plan is to blend them with graduate study in computational linguistics, doing things like coding for artificial intelligence (think Siri or Alexa).

"She's not one of those students who is here because she wants to just get a good grade. She has an intellectual understanding of why she's here, and it's not even necessarily about getting a better job," DeMil said. "It about finding her talent and being able to figure out how to use that in the best way."


Have a story idea? Contact Jamie Pilarczyk, Web Writer
Subscribe to News and UT Life stories
Read more UT Life stories
---
The trio will also perform a new work by Bradford Blackburn, associate professor of music and director of music technology and composition.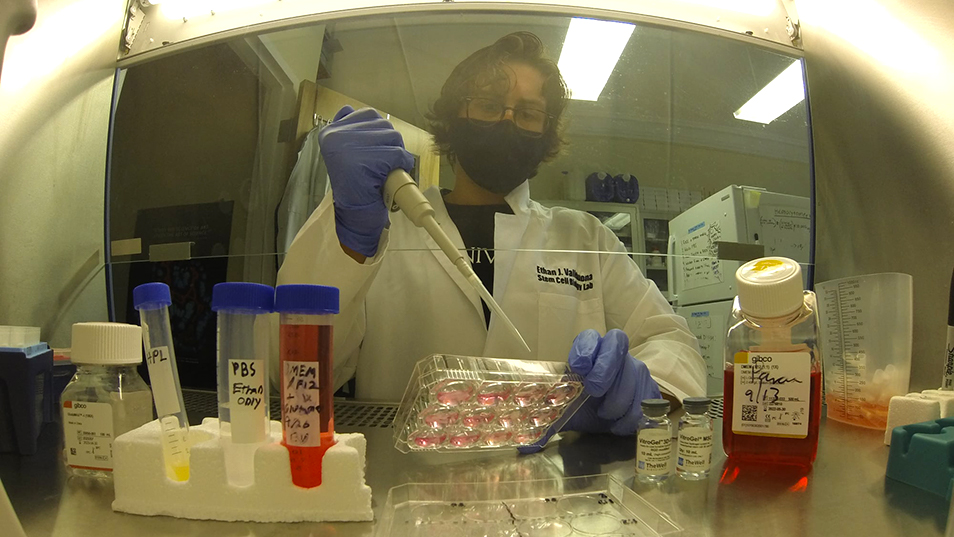 From the decline in men's collegiate gymnastics to studying breakthroughs in treating chronic inflammatory illnesses, UT student research was highlighted at this week's Posters at the Capitol event.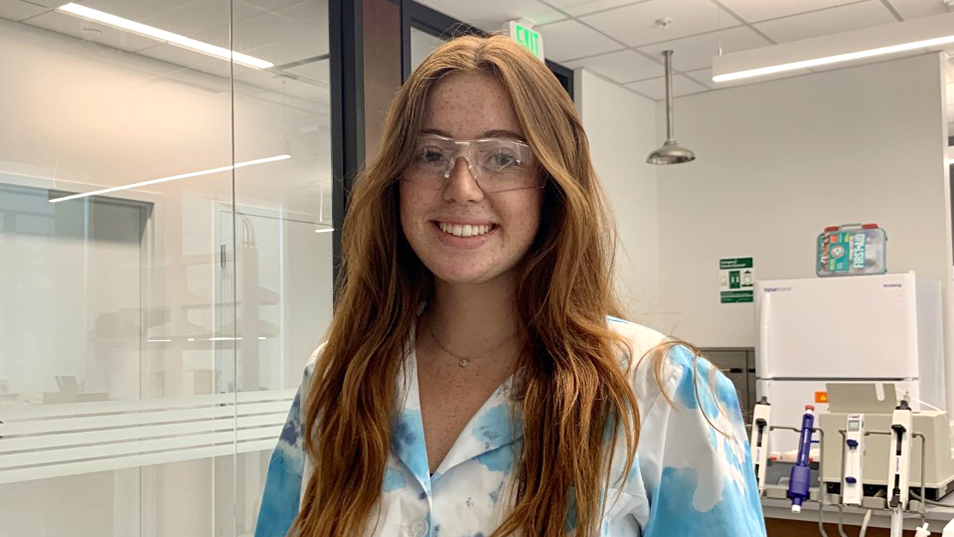 Emily Friden '22 tested a new technique for measuring ammonium in natural waters.