Published: January 17, 2023
UT Faculty Showcase at Scarfone/Hartley Gallery Opens Jan. 20
The University of Tampa's Scarfone/Hartley Gallery will kick off 2023 with a showcase of artistic works by the faculty in the College of Arts and Letters' Department of Art and Design. The exhibition runs Jan. 20 to Feb. 25, with an opening reception on Friday, Jan. 20, from 6-8 p.m.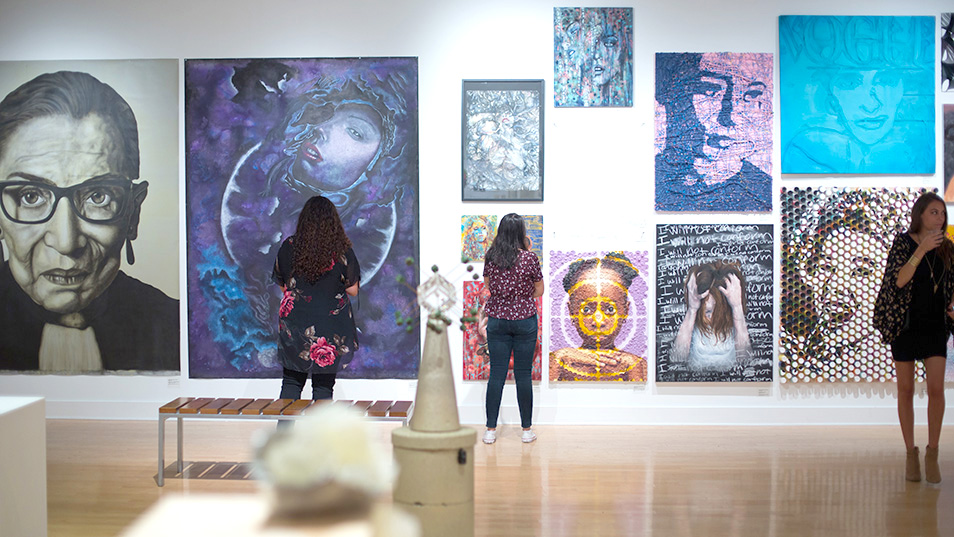 The exhibition runs Jan. 20 to Feb. 25.

The Art+Design All Faculty Showcase provides a glimpse into the variety and expertise of UT's art and design professors and part-time faculty, highlighting works in print, sculpture, fiber art, painting, installation, photography and mixed media. This show was curated by Lesley Wolff, assistant professor of art and design.
This is an opportunity to view the most recent work created by Chris Valle, Jaime Aelavanthara, Peter Cotroneo, Molly Evans, Kendra Frorup, Corey George, Jennifer Guest, Joshua Haddad, Samantha Modder, Alexander Nixon, Eric Ondina, Angelina Parrino, Emma Quintana, Joseph Scarce and Ry McCullough.
The Scarfone/Hartley Gallery is located on campus at the R.K. Bailey Art Studios at 310 N. Boulevard. Gallery hours are 10 a.m. to 4 p.m. on Tuesday through Friday, and 1-4 p.m. on Saturday. There is no charge for admission, including for the opening reception.
For more information, contact Jocelyn Boigenzahn, director of the College of Arts and Letters galleries, at jboigenzahn@ut.edu or (813) 253-6217.
---