Published: April 16, 2020
Journalism Major Builds Confidence Through Reporting
Adapting to remote learning takes pivoting, flexibility and even a sense of adventure: qualities that make a good journalist as well. It's no wonder Lauren Wong '20, a journalism major who has spent the last year as a paid reporter for several news outlets, has found the silver lining in remote learning — more time to sleep in and spend with her family in Downers Grove, IL, and a belief that this too shall pass.


Journalism major Lauren Wong '20 has spent the last year as a reporter for several news outlets, often providing her own photography. Photo provided by Wong
"I know the time will come when I'll be able to embrace all my friends once again, say 'thank you' to those professors who have shaped me into the writer I am and celebrate all we've accomplished together through these years," wrote Wong in her March 24 piece for online magazine 83 Degrees. "And when that time comes, I know our lights will shine brighter than we could have ever imagined."
Last summer, Wong was a reporter for Input Fort Wayne and an intern with Premier Travel Media Chicago, covering stories such as the International Blind Sports Federation (IBSA) Goalball and Judo International Paralympic Qualifiers, the coolest local ice cream shops and a travel blog series. Wong's editor at Input Fort Wayne, Kara Hackett, put in a good word for Wong with 83 Degrees, which is owned by the same parent company and is a local online magazine covering the Tampa Bay area. After interviewing for the internship last summer, Wong got to work by the start of the fall semester.
"Working with 83 Degrees helped me gain confidence I was lacking in myself when it comes to reporting," Wong said.
Wong and Diane Egner, the publisher and managing editor of 83 Degrees, worked together throughout her internship. Wong pitched a few of her own ideas, and Egner would send her some topics she needed covered. For each story she wrote, Wong also took her own photos.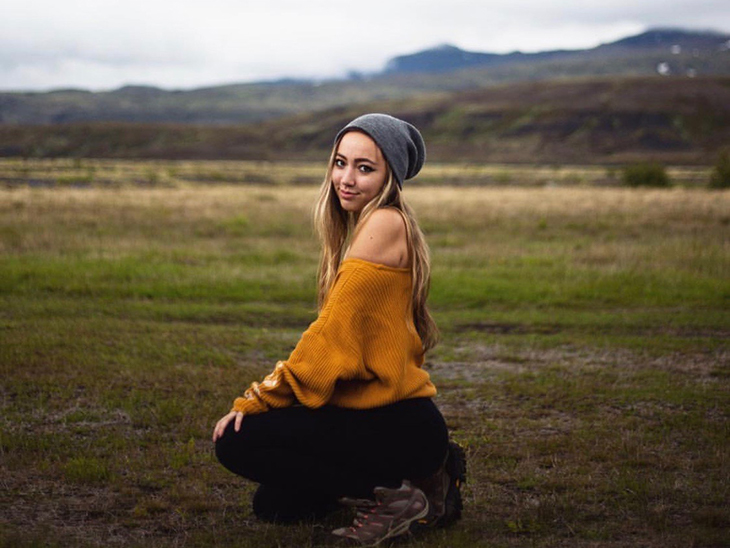 After graduating in December, Wong would like to work as a photojournalist. Photo provided by Wong
One of her most personally impactful stories was on Tampa's interfaith Thanksgiving back in November. The event brought together 200 of Tampa's refugees, coming from all over the world and speaking numerous languages, and was hosted by locals from Jewish, Muslim and Christian faiths.
"I remember being so nervous covering the interfaith Thanksgiving story," said Wong. "I didn't want to mess it up, but once I was there meeting all these amazing people I relaxed, and I realized this is what I'm meant to do. 83 Degrees pushed me to see that."
Throughout her time with 83 Degrees, Wong also covered topics including an open mic night in Ybor City, an alpaca ranch and a local DJ whose music helped him with his mental health.
Wong's internship ended when she moved back to Illinois after spring break, when UT implemented temporary remote learning measures. Despite that, Wong said she gained valuable experience in the months she worked with 83 Degrees and plans to continue to write for the magazine as soon as she returns to Tampa.
"[The experience] has helped me to be [keener] on how to manage my time," said Wong, who has been the opinion editor for UT's student newspaper, The Minaret, since Spring 2019. "I had to focus on school, The Minaret and cover topics for 83."
Wong is scheduled to graduate in December 2020, and hopes to get a job as a travel photojournalist after her college career ends.
"My goal is to get a job where it doesn't feel like work, because I am travelling the world and meeting people from different cultures [and] ways of life," said Wong. "I just want my job to keep me exploring."
Story by Mallory Culhane '21, journalism major
---