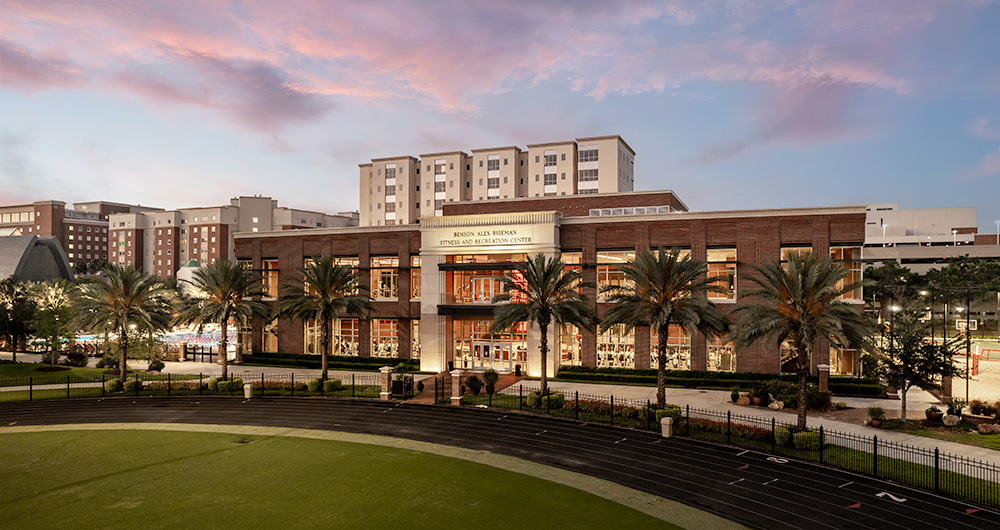 The Office of Campus Recreation offers hundreds of organized activities in intramural sports, fitness, club sports and informal recreation, both on and off campus. On average, students make up over 350 different organized intramural teams throughout the year, participating in nearly 1,000 games. UT has intramural sports for flag football, softball, basketball, soccer, ultimate Frisbee, volleyball and more. Off-campus activities have included paintball, hiking, water biking, stand-up paddleboarding, as well as sea and moonlight kayaking.
Fitness Center and Pool
Hours of Operation
To learn more about our services, please navigate our webpages, read our policies or visit our office located on the first floor of the Fitness and Recreation Center, Room 107. Summer office hours are Monday—Friday, 8 a.m.-5:30 p.m. Visit Fitness and Recreation Center for hours of operation and closures.
You can also reach us by phone at (813) 258-7435.
Mission Statement
To engage The University of Tampa community in diverse recreational experiences designed to inspire and cultivate life-long healthy habits through exceptional facilities, programs and customer service.
UT Campus Recreation is a proud member of the National Intramural-Recreational Sports Association.
---
---
---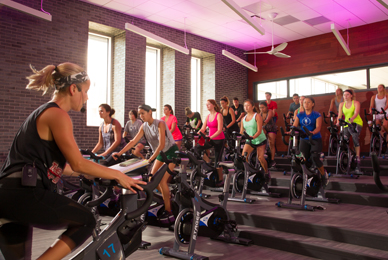 The fitness and recreation center is a centrally located, one-stop shop for all exercise programs, personal training and evaluation, wellness and nutrition programs, intramurals, recreation activities, club sports and some exercise related laboratory and research activities.