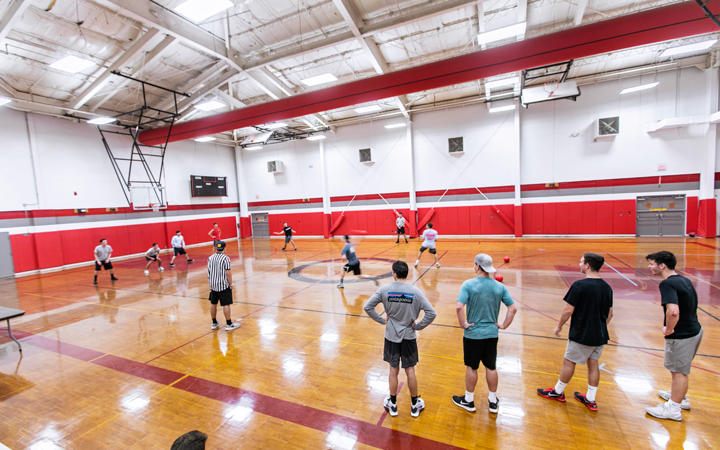 The Cass Gym serves as a recreational sports venue as well as a rental space for registered student organizations to use for special events. Anyone looking to reserve space at the Cass Gym must do so at least five business days before the desired event date. Academic classes, club sports and intramural sports hours take precedence over all other reservation requests. Intramural sports are typically held in Cass Gym from 8 p.m. to midnight Sunday through Thursday during a scheduled league's season.
Please review the Cass Gym Policies before reserving the gym.
Reserve the Gym
For more information about the Cass Gym reservations from September to May, please contact Christopher Gottlick, director of campus recreation, at (813) 257-3232 or cgottlick@ut.edu. For reservation information from mid-May to the end of August, contact Facilities Rental, at (813) 253-6238 or facilitiesrentals@ut.edu.
---