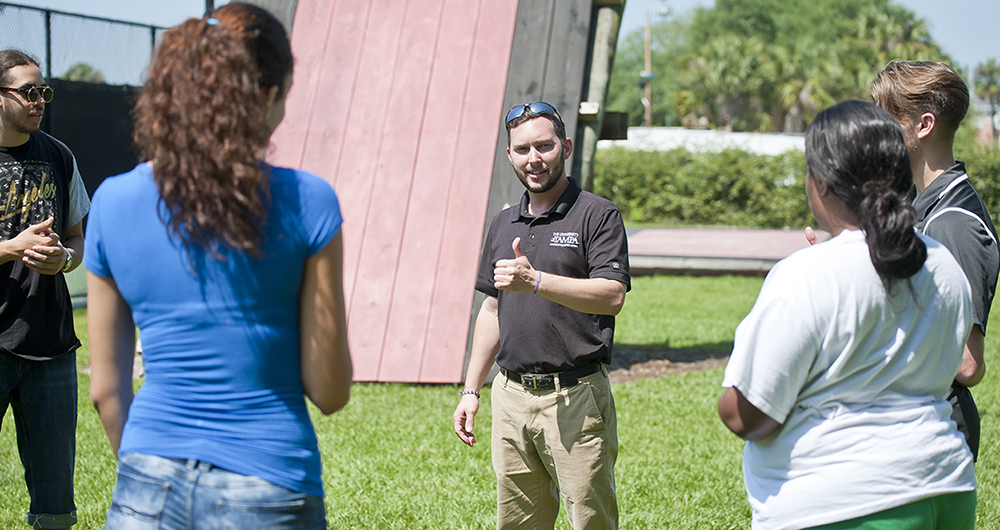 The Leadership Challenge Course allows small groups of students to take on unrealistic problems in an outdoor environment. Students may be asked to scale a wall, get all their members through a spider's web without touching the strings, or balance their whole team on a small board while singing a song. These challenges present problems that require skills needed in real life. The group processes the experience to evaluate group dynamics, communication, problem solving abilities and conflict resolution skills in an effort to connect lessons learned to daily life.
The Leadership Challenge Course is open for use by any UT faculty/staff member or student. To reserve the course, please submit a request on Engage. Please submit requests three to four weeks prior to the date you would like to use the course.
Thanks to the generous funding by Student Government, use of the Leadership Challenge Course is free for registered student organizations.
---