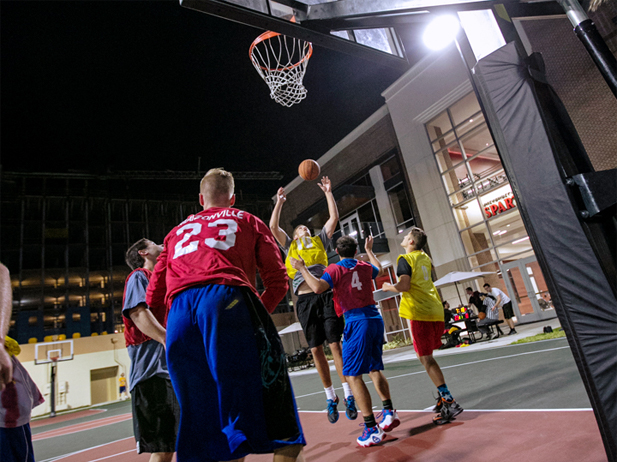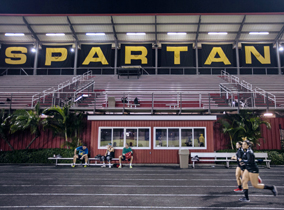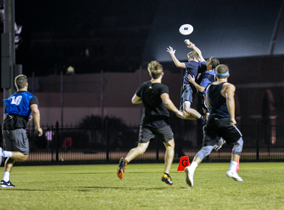 The intramural sports program provides students, faculty and staff the opportunity to participate in organized, non-varsity team and individual contests. Structured leagues and tournaments are offered in a variety of sports.

Registration, dates, schedules, results and standings will all be available online. All captains' meetings will be held in room 201 of the Fitness and Recreation on the date specified below. If you don't have a team but still want to sign up, you can register as a free agent online as well.

For more information on the intramural sports program, please contact Joshua Pullens, assistant director, competitive sports, at (813) 257-3318 or jpullens@ut.edu. All dates are subject to change.
For help with registration click below for a step by step process. Once on the registration page linked below, click on the "Live Support Button" to get immediate help from the IMLeagues staff.
CLICK HERE TO REGISTER FOR ALL INTRAMURAL SPORTS
2020 – 2021 Intramural Sports Calendar
Leagues
Fall 2019
Registration Opens
Registration Closes
Captains' Meeting
Play Begins
NFL and College Pick 'Em (T)
TBD
TBD
N/A
TBD
Madden 20
TBD
TBD
Online
TBD
FIFA 20
TBD
TBD
Online
TBD
Kickball
TBD
TBD
Online
TBD
3-Point Contest (T)
TBD
TDB
N/A
TBD
Corn Hole (L)
TBD
TBD
N/A
TBD
Bocce Ball
TBD
TBD
Online
TBD
Football Skills Challenge
TBD
TBD
Online
TBD
Trivia
TBD
TBD
Online
TBD
Soccer Skills Challenge
TBD
TBD
Online
TBD
Ping Pong (L)
TBD
TBD
Online
TBD
Badminton
TBD
TBD
TBD
TBD
Singles Tennis (T)
TBD
TBD
TBD
TBD
Bowling
TBD
TBD
N/A
TBD
(L) = League and teams will be scheduled for four games

(ML) = Mini league and teams will be scheduled for three games.

(T) = Tournament and teams/individuals will be scheduled for two games.


---