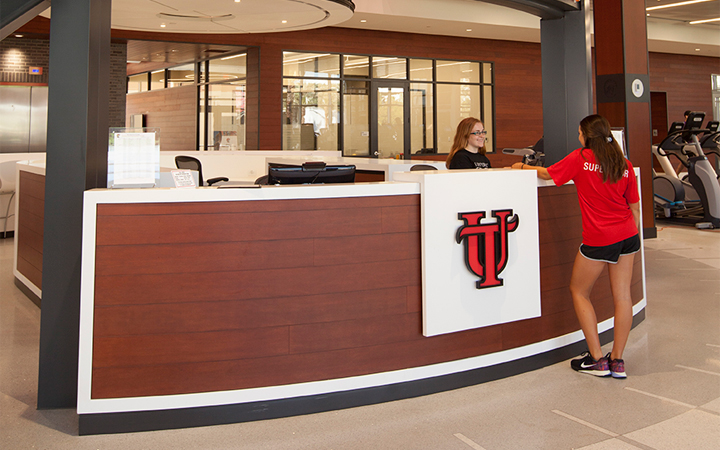 The Office of Campus Recreation depends on UT students to assist with many of the fitness and recreational programs and services offered on campus. Although students are employed throughout the day, most student work takes place during the late afternoon, evening and weekends.
After applying and interviewing with the appropriate staff members, students go through an in-service training and orientation program before beginning their scheduled shifts. Schedules are based on availability. For more information about working for the Office of Campus Recreation, view the job descriptions below.
All hiring for the Office of Campus Recreation is conducted through Workday. If we are hiring, the position(s) will be posted on Workday or will be linked below. Please keep in mind we receive hundreds of applications for each position. Thus, we may not respond right away but will contact you should you be selected to move forward in the application process. Please be sure to fill out the application in its entirety and double-check your application for proper grammar/punctuation.
Students may serve as:
---