Published: August 09, 2019
UT Student Newspaper Receives Green Rating for Credibility and Reliability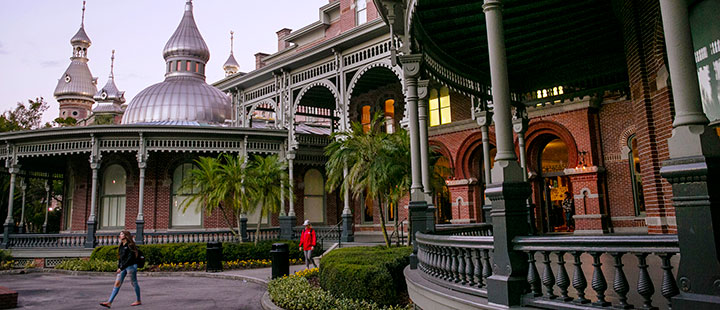 The Minaret, University of Tampa's student newspaper, has been named one of only five student newspapers in the country thus far to be given a green seal of approval by NewsGuard, a company that evaluates websites for their credibility and transparency.
NewsGuard mostly focuses on evaluating professional news outlets, but The Minaret has been honored with this distinction, along with the student newspapers University of California- Berkeley, University of Texas, University of Wisconsin and University of Virginia.
"UT journalism students understand that trust is not automatic; it must be earned," said David Wheeler, UT assistant professor of journalism and adviser of The Minaret. "Indeed, our students have now demonstrated national leadership on this issue. When they enter their careers, our students will continue to shape their profession in positive ways."
The Minaret was given the seal of approval after an extensive review process by NewsGuard's staff. Now, when people download NewsGuard and use it as a plugin with their browser, a green icon will show up when they search for an article published in The Minaret. Websites that have been deemed to be unreliable have a red icon.
NewsGuard, which is intended to help people find quality information online, was created by Wall Street Journal publisher Gordon Crovitz and Yale Journalism Initiative founder Steven Brill. The company, which provides "nutrition label" write-ups of more than 2,000 news and information sites in the U.S., currently operates in the U.S., U.K., Germany, France and Italy, with plans to expand globally.
---