Published: September 04, 2020
UT Psychology Professor Researches Diagnostic Tools for Alzheimer's Disease
Studying the human brain has been a source of excitement for Sara Festini, UT assistant professor of psychology.


Assistant Professor Sara Festini co-authored "Risk for Alzheimer's Disease: A Review of Long-term Episodic Memory Encoding and Retrieval fMRI Studies" that was published in Ageing Research Reviews. The researchers sought to better understand the relationship between nine categories of Alzheimer's disease risk and task-evoked functional magnetic resonance imaging (fMRI) in cognitively-normal older adults. Photo courtesy of Festini
"I've always been interested in understanding the mind and brain for the fact that it controls everything we do. The brain is involved in movement, language, memory, emotion, vision — every process that we experience," Festini said. "I'm also interested in cognitive aging because this is something everyone goes through. It's interesting to find ways to promote cognitive health as people get older."
Much research has shown that exercising regularly, as well as maintaining cognitive engagement (continued learning), are ways to help prevent Alzheimer's disease (AD), a progressive disease, where dementia symptoms gradually worsen. But if someone has one of nine commonly reported risk factors — which include brain pathology, genetics/family history, vascular health problems, head trauma, cognitive decline, lack of engagement in daily life, late-life depression, sex/gender (women have higher incidence rate of AD than men) and ethnoracial group (African-American and Hispanic individuals have a higher incidence of AD than non-Hispanic whites)— are there ways to diagnose the brain disease early?
Festini and two colleagues — Ian McDonough from the University of Alabama and Meagan Wood from Valdosta State University — have spent the last two years combing through the research literature to evaluate studies that used functional magnetic resonance imaging (fMRI) — a type of brain scan — to examine brain activity during memory processing in people who have no symptoms of AD but have one or two of the risk factors.
Festini's team wanted to look at the data collectively for all nine risk factors to get a better understanding of the potential success in using fMRI as a diagnostic tool for AD by looking for consistent patterns of memory-related brain activity associated with those various risk factors for AD.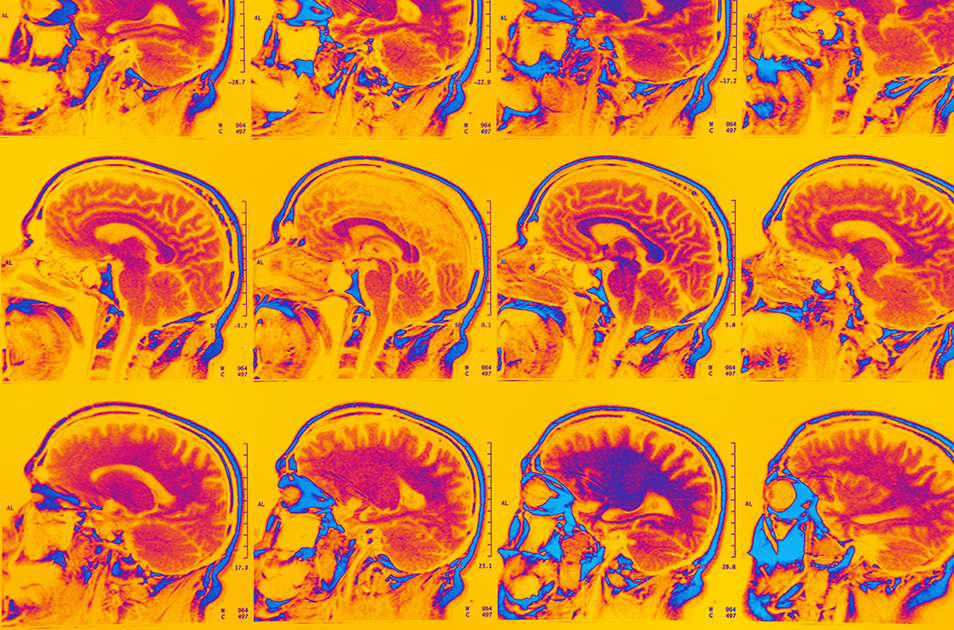 The team was able to identify gaps in the literature — such as brain activity associated with the risk factors of ethnoracial group and late-life depression — where more research needs to be done. They also identified topics for future research projects.
Their research, "Risk for Alzheimer's disease: A review of long-term episodic memory encoding and retrieval fMRI studies," was published this September in Ageing Research Reviews, and they presented their findings in late July at the Virtual 2020 Alzheimer's Association International Conference.
The team looked at 44 studies of healthy adults who had at least one risk factor and underwent fMRI brain scans while being asked to do certain tasks, such as learning face-name pairs.
"The analysis showed there is a lot of variability in brain activity associated with these different risk factors," Festini said. In other words, "There isn't a clear indicator in brain activity of who might develop Alzheimer's disease."
They also did a quantitative analysis that looked at the sizes of the effects in different studies and which brain regions were showing greater activity and which were showing lower activity. Their analysis showed some patterns: AD risk was associated with (1) greater brain activity in frontal and parietal regions, but (2) reduced brain activity in hippocampal and occipital regions, as noted in their research abstract. But the patterns weren't enough for a solid recommendation.
The team was able to identify gaps in the literature — such as brain activity associated with the risk factors of ethnoracial group and late-life depression — where more research needs to be done. They also identified topics for future research projects.
Festini runs the UT Memory Lab, started in 2017 when she came to UT, and mentors four research assistants, plus two students who are completing independent research through a 2020-2021 grant from the Office of Undergraduate Research and Inquiry to study cognitive levels and stress in college students.
Festini, who was interviewed recently on the BrainShape podcast, found her interest in research and brain studies from her own experience as an undergraduate, working in a professor's lab.
"It's important to give students these tools to develop research skills as an undergraduate, and excite them about research and excite them about how that helps us answer questions about the mind and brain," Festini said.
"As an undergraduate, I had the opportunity to work in a research laboratory, where I got to assist with data collection and designing studies, and that's what motivated me to become a professor and to pursue my graduate training. I really valued my experience as an undergraduate researcher, and I like being able to pass that on to other undergraduate students who are interested in developing more research skills to answer questions about the mind."
Have a story idea? Contact Jamie Pilarczyk, Web Writer
Read more UT Life stories.
Subscribe to News and UT Life.
---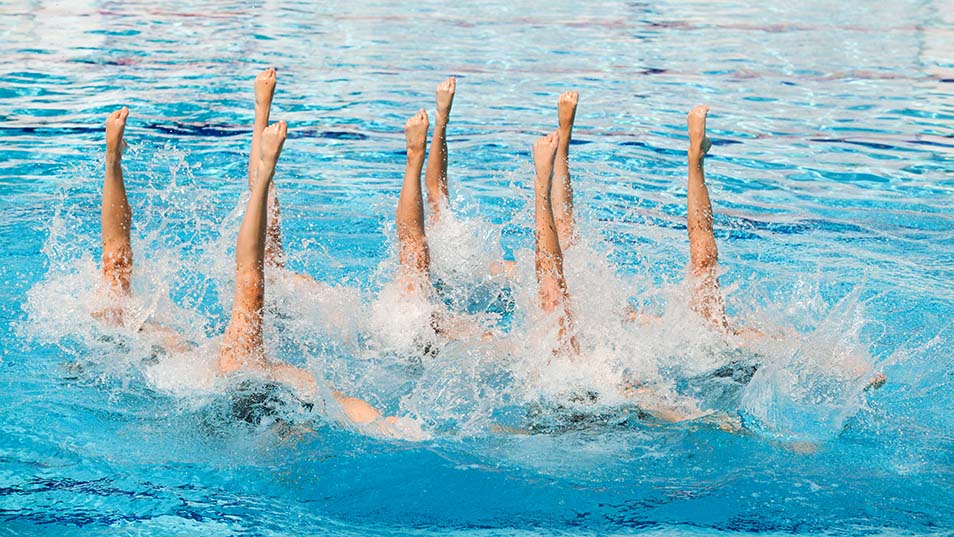 Synchronized swimmers are choreographing a production to a soundtrack of experimental music by UT students.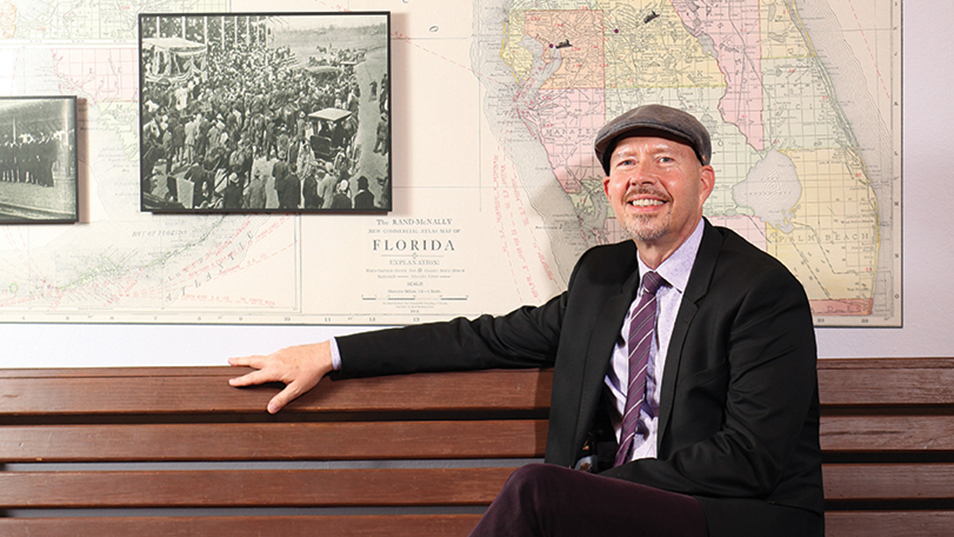 The exhibit is the brainchild of guest curator Charles McGraw Groh, associate professor of history at UT.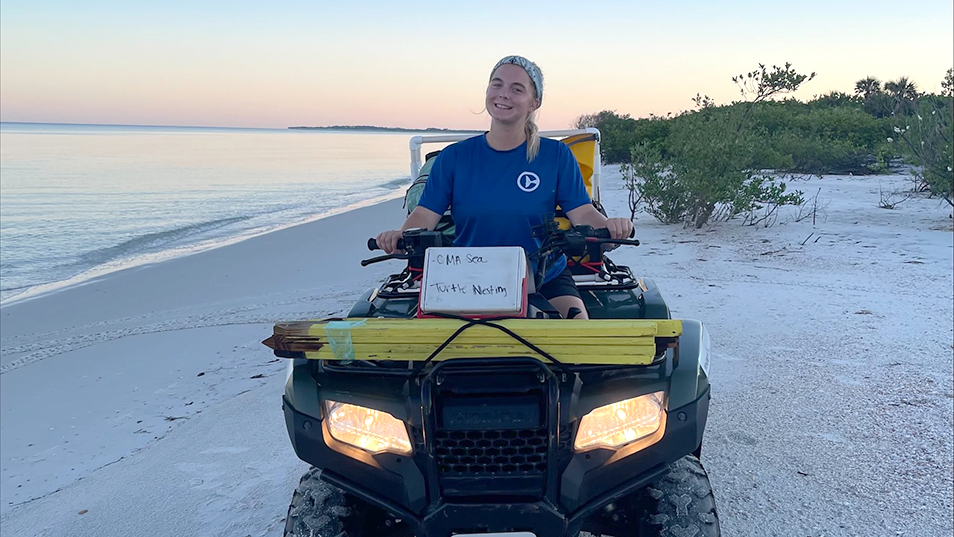 Madison Schorle '22 is working as a nesting intern at the Clearwater Marine Aquarium.