Published: November 30, 2021
Jay Malone '21 Named 'Top 10 Under 40'
Featured in Tampa Magazine's "Top 10 Under 40" list, Jay Malone '21 names The University of Tampa as one of the chief reasons for his success.
"My time at UT was amazing," said Malone. "It was the best education I could have gotten. It was taught very well for somebody like me, who is an academic at heart, but really enjoys practical learning. All of the professors I experienced had practical experience in their fields and spoke to practical natures."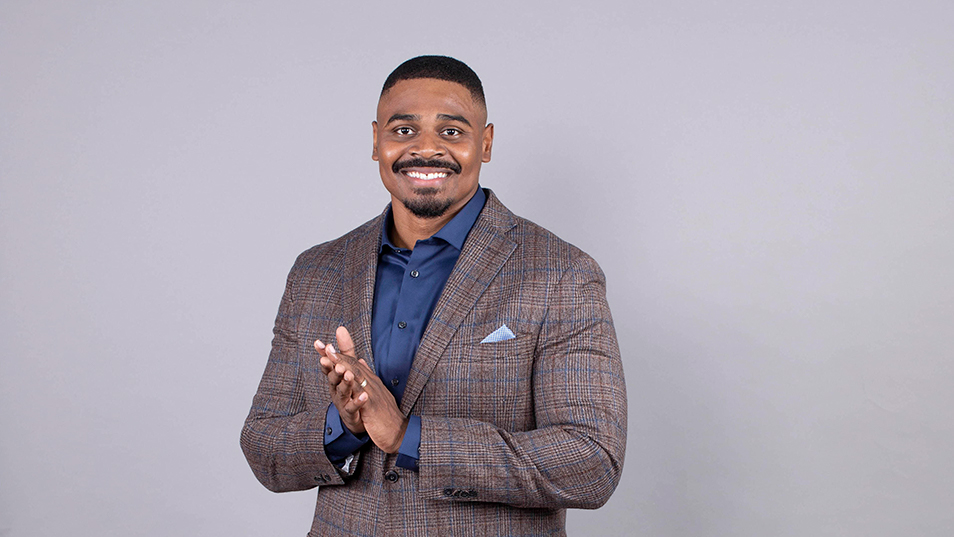 "[UT] is a really inclusive environment. They're really going to wrap their arms around you, no matter who you are and no matter where you are on the diversity spectrum," said Jay Malone '21, who was featured in Tampa Magazine's "Top 10 Under 40" list. Photo courtesy of Jay Malone '21

After graduating from UT's MBA program with a focus in marketing, Malone now works at a consulting firm called Orchid Black, in which he runs the private equity section, does his own private consulting and is going through the works of a cannabis startup.
At Orchid Black, Malone uses his expertise from wealth management and investment banking to find databank novel solutions for companies looking to increase their evaluations through different ways, including financial strategy, marketing strategy, optimizing administration and talent pools, and sales processes.
"It's really fun for me because I get to do every part of the business and use every class that I took at UT," said Malone. "I have all this knowledge and experience, not just from the work I did in my own consulting firm, but also from the stuff I did in class."
Before committing to UT, Malone, originally from Tallahassee, did a lot of research comparing different schools and their MBA programs. UT stuck out to him significantly.
"When I looked into [UT], I really believed in the mission of the school, and I really believed in the professors," said Malone. "I knew I was going to get a great education here and...because going to this school could catapult me to the next step in my career, which it did."
Malone said his leadership class taught him a lot about himself; his marketing class revealed his interest in selling products; his brand management class encouraged him to start his own family brand and his finance class handed over a good tool for raising evaluations.
The work and talents he acquired in school he applied into his professional life and career. With the help of his professors, Malone continued to improve the quality of his work every day. He said, "The professors make that [MBA] program next level; they helped me become a better person and a better leader."
"I know students from Ivy League schools, and they're not learning anything we're not learning," said Malone. "Plus, we get class sizes that are a lot smaller that allow us to really dig in and apply those concepts to life. It makes you almost invincible in the business world."
Malone's next goals include growing within Orchid Black and moving his own consulting firm to be more of a fractional CFO for different companies. He strives to give back to the community by helping people grow and see that "their trajectory can change through just a couple simple decisions, like going to UT."
"Beyond all the personal success, I really want to develop foundations and help those who are underprivileged and people of color really be able to create diversity, equity and inclusion in this country," said Malone.
Earning his master's at UT helped Malone feel secure in himself and his career. He said that he is going to take everything he learned in the MBA program with him for the rest of his life and future successes.
"[UT] is a really inclusive environment. They're really going to wrap their arms around you, no matter who you are and no matter where you are on the diversity spectrum," said Malone. "There's so many great professors, people and things to learn that you should never be intimidated to step on campus here, to join the fight and to become a Spartan."
Story by Kayla Lupedee '22, journalism major and writing minor
---