Published: January 29, 2016
CEOs From RSM US, ClubCorp and Century 21 to Speak at Fellows Forum Feb. 2
The leaders of RSM US, ClubCorp and Century 21 Real Estate are slated to speak at The University of Tampa's Fellows Forum on Tuesday, Feb. 2, at the Straz Center for the Performing Arts in Ferguson Hall. A continental breakfast will be served at 7:15 a.m. and the program will run from 8–9:30 a.m.
Speakers include Joe Adams, CEO and managing partner of RSM US; Eric Affeldt, president and CEO of ClubCorp; and Rick Davidson, president and CEO of Century 21 Real Estate.
Adams is managing partner and CEO of RSM US, the leading U.S. provider of audit, tax and consulting services focused on the middle market. Since taking on this role in 2011, Adams and his leadership team have successfully grown the firms' revenues, enhanced profitability, and have united with fellow members of their global network under the common brand name RSM.
Affeldt has served as president and CEO of ClubCorp since 2006. Founded in 1957, Dallas-based ClubCorp owns or operates more than 200 golf and country clubs, business clubs, sports clubs and alumni clubs in 26 states, the District of Columbia and two foreign countries. ClubCorp boasts more than 430,000 members and 20,000 peak-season employee partners.
Davidson was appointed president and CEO of Century 21 Real Estate, a wholly owned subsidiary of Realogy Corp., in February 2010. In his role, Davidson leads the world's largest real estate franchise organization of approximately 6,900 independently owned and operated offices and more than 100,000 sales professionals in 78 countries and territories worldwide.
The forum will be moderated by Stacie Schaible of WFLA News Channel 8.
Tickets are $40 and may be purchased through the Greater Tampa Chamber of Commerce's website. Proceeds from the event go toward the Board of Fellows Endowed Scholarship, which supports students in the Sykes College of Business.
Since 1987, the Fellows Forum has been the annual flagship event for The University of Tampa Board of Fellows, bringing nationally recognized executives to Tampa to share their business experiences. Last year's forum attracted more than 1,000 attendees.
This year's presenting sponsor is Verizon. Platinum sponsors include Design Styles Architecture, RSM, Harden, Phelps Dunbar, the Tampa Bay Business Journal, Beck, UBS, Brown & Brown Insurance, the Straz Center for the Performing Arts and Hill Ward Henderson.
For more information, go to Fellows Forum or contact Jennifer Tyler, UT director of annual giving, at (813) 258-7401 or jtyler@ut.edu.
---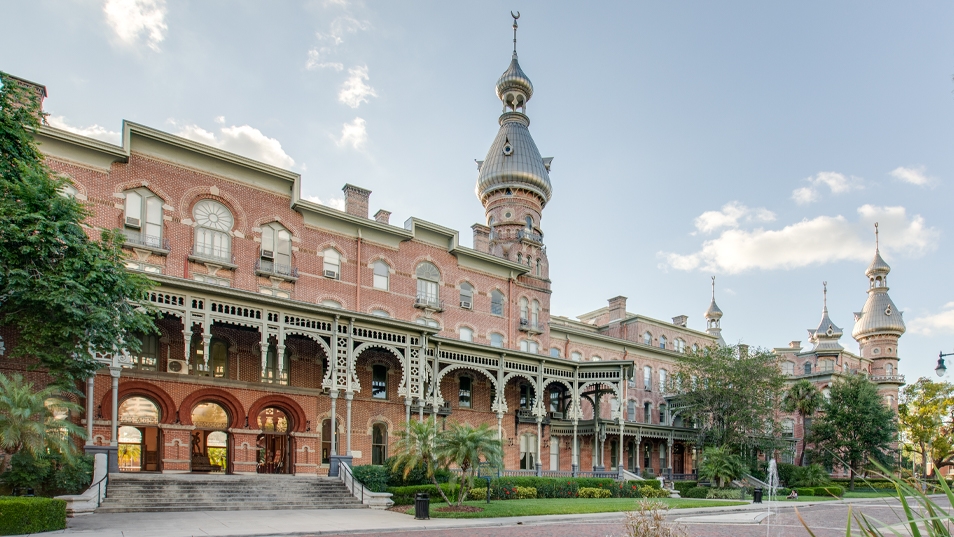 The Scarfone/Hartley Gallery at The University of Tampa is proud to partner with the Hillsborough Education Foundation and Hillsborough County Public Schools to host the 2021 Scholastic Art & Writing Awards, presented by Suncoast Credit Union.
UT joins in the condemnation of the unfortunate violence, destruction of property and willful interruption of the functioning of the U.S. government that occurred yesterday in Washington, D.C.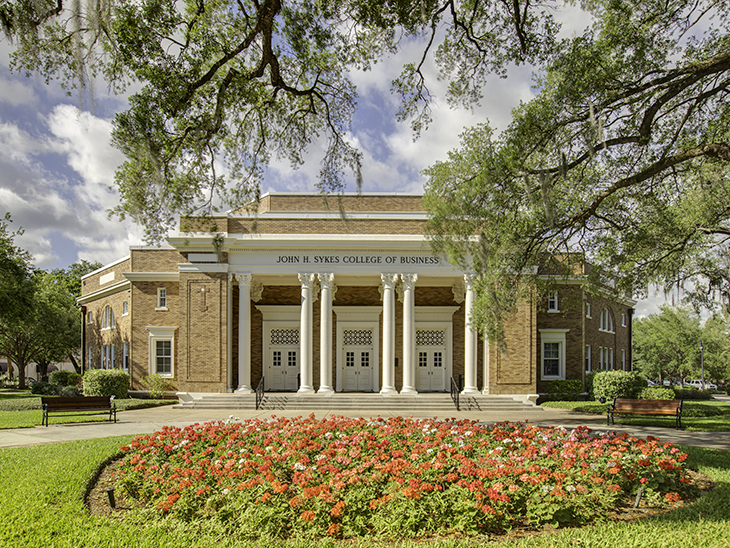 The University of Tampa Sykes College of Business will host its 2020 Leadership Summit on Wednesday, Feb. 12 in the Vaughn Center on campus. The summit, titled Reaching New Heights, will feature Mary Abbajay as the keynote speaker.