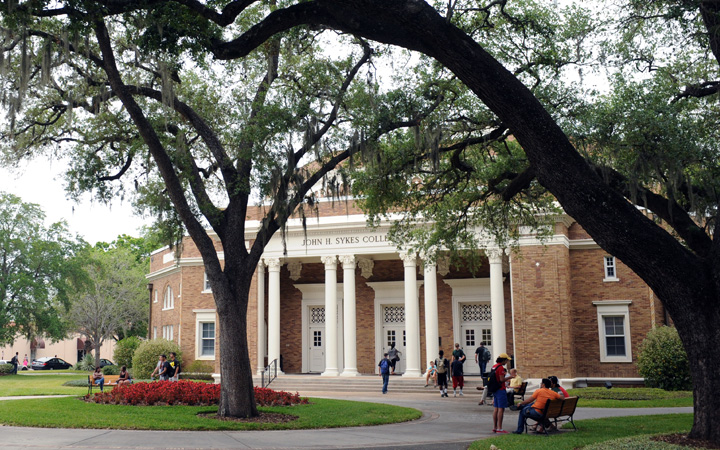 Our Mission
"Assuring Exceptional Performance through Effective Corporate Governance"
Our Objectives
The Florida Directors' Institute at the Sykes College of Business is dedicated to developing board effectiveness so that it becomes a true competitive advantage for an organization. We seek to improve the quality of participation and informed decision making at the senior management and board of director levels through high quality, timely and extremely relevant research, seminars and open enrollment programs, including the highly-regarded annual Florida Directors' Institute Program.
Our Programs
We actively partner with practitioners, professional associations and other organizations to provide the greatest expertise possible on a given topic. Institute programs are typically one, two, or three days in duration. Programs are limited in attendance to provide an informal, highly interactive environment for networking and sharing knowledge.
Our target audiences for these programs include:
Existing board members
New or prospective board members
CEOs and/or company founders
Senior executives and officers responsible for board functions and reporting
Major research and program topics include:
The concept and philosophy of corporate governance in an open capitalist economy and democratic society
Building a strategic business mindset and performance orientation
Building a positive corporate governance culture of trust, integrity and responsibility
The ethical, legal and regulatory context of boards
The missions, roles and responsibilities of key individuals and committees
Building and supporting comprehensive board agendas
The design, use and evaluation of state-of-the-art strategic risk management systems
The design, support and evaluation of effective internal control systems and functions
Setting performance expectations and developing effective working relationships with external, independent accountants and consultants
Board member roles under various conditions of crisis and opportunity
Public relations, investor relations and external communications best practices
Florida Directors' Institute Program
Our successful flagship Florida Directors' Institute Program is a must-attend for public and large private company board members, senior executives and governance professionals wanting to stay current with the very latest trends, challenges and practices affecting boards. This highly regarded program is the only academically-based directors' program certified by both ISS and NACD in Florida. It is regularly attended by independent board members and senior executives of some of Florida's largest public companies, along with nationally recognized governance experts.
Contact
For more information about any of the Florida Directors' Institute activities, please email directors@ut.edu.
Mailing Address:
Sykes College of Business
The University of Tampa
401 W. Kennedy Blvd., Box O
Tampa, FL 33606
---