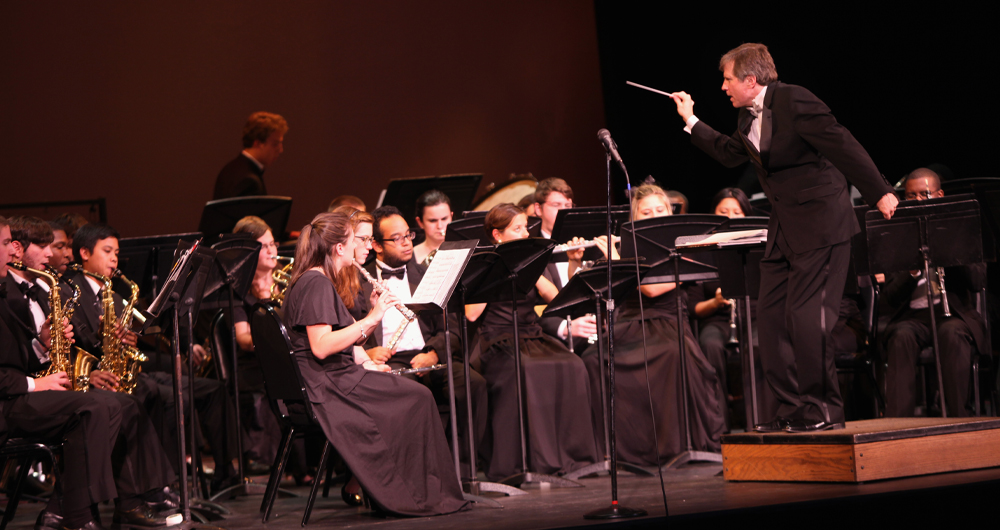 Join the UT Symphony Orchestra!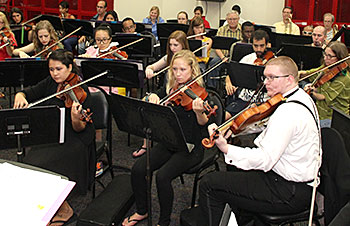 Are you an instrumentalist? Do you like playing in an orchestra? Don't miss this opportunity to join the UT Symphony Orchestra, an ensemble for community members and UT students alike.
Community members and UT student instrumentalists with musical training/ability are invited to become members of The University of Tampa Symphony Orchestra. Community members of all ages and UT students from all majors are welcome.
To join, contact Susan B. Robinson, UT orchestra director.
About the Ensemble
The Symphony Orchestra presents two concerts each semester. The Symphony Orchestra is a combination of UT students and community members. Repertoire includes large instrumentation ranging from overtures to concertos, standard pieces and modern works.
Instrument Loans
Current UT students who are enrolled in the orchestra and need to borrow an instrument from the UT Department of Music may do so by contacting Brandon McDannald.
---