Published: June 02, 2022
UT Continues Its Commitment to Sustainability with Installation of Six New EV Chargers on Campus
In its continued commitment to sustainability and being a green campus, The University of Tampa has installed six new electric vehicle (EV) chargers on campus.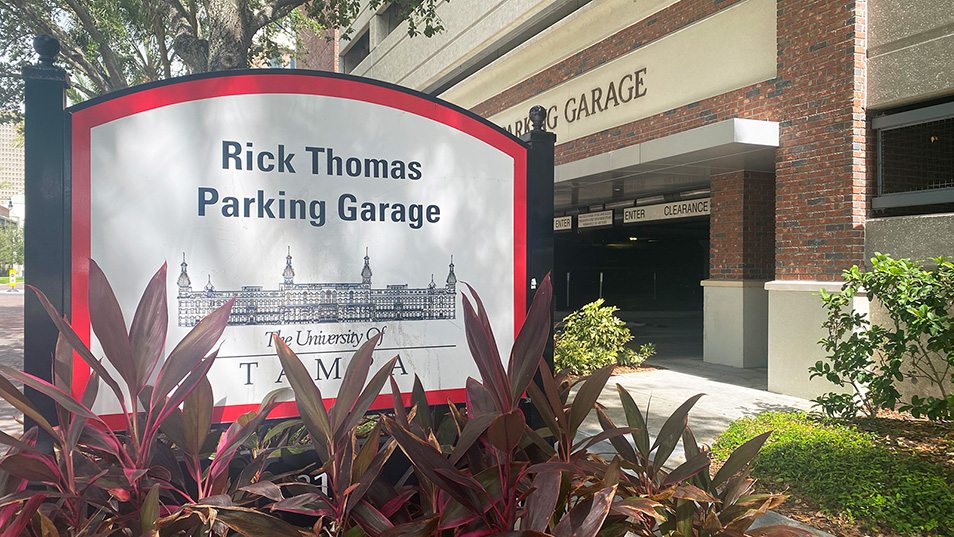 Four new level 2 chargers were installed in the Rick Thomas Parking Garage.
Two new level 2 chargers are located in the West Parking Garage, and four level 2 chargers are located in the Thomas Parking Garage. The six new chargers are in addition to the four that were installed in the Delaware Parking Garage.
"Adding EV chargers is just one of many initiatives we're undertaking to be a green campus," said Marty Sorrentino, UT's energy solutions manager. "The chargers help us gain credits toward campus buildings that are LEED-certified. We plan to add additional chargers as demand grows."
The EV chargers were installed in partnership with the Tampa Electric Drive Smart program, which contributes up to $5,000 for equipment and installation.
The two new EV chargers in the Thomas Parking Garage replace the four 3G EV charging stations that were installed there in 2014.
The new EV chargers augment UT's other sustainability initiatives, including upgrading to more energy-efficient lighting, heating and cooling equipment, and installing solar panels. UT is a founding member and sustaining partner member of the U.S. Green Building Council Gulf Coast Chapter, and currently has seven buildings on campus that have been recognized as LEED-certified.
For more information about UT's sustainability initiatives, see ut.edu/about-ut/sustainability.
---