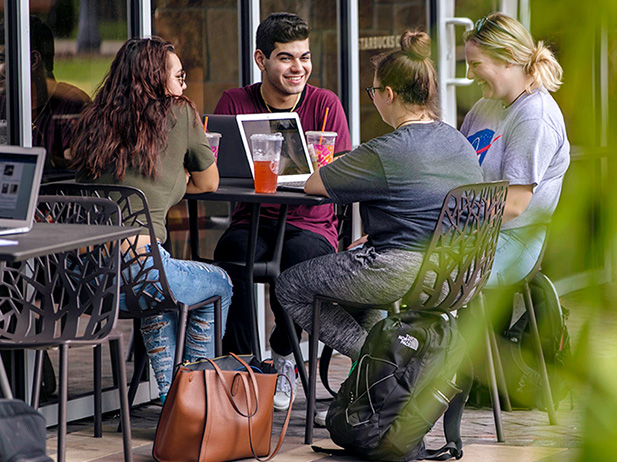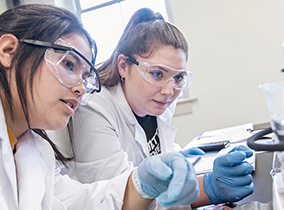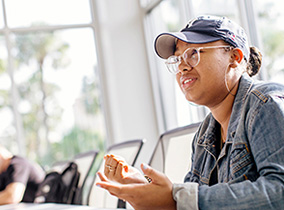 The University of Tampa's Office of Diversity, Equity and Inclusion offers a comprehensive Gateways Pre-orientation program experience open to all students. The programs touch on social and academic topics related explicitly to historically underrepresented populations, build community and ensure a successful transition into the UT community. Incoming first-year and transfer students have the chance to begin their Spartan Ready journey early by connecting with peers, faculty and staff around a specialized topic before their first semester at UT.
This cohort-based program will utilize a variety of Spartan Ready competencies in creative and innovative ways to support student's transition to UT. The 2022 cohorts will focus on First-Generation College Students, Students in the STEAM Fields, and Social Justice and Advocacy.
UT's Gateways Pre-Orientation programs are scheduled to take place on Aug. 21-23, 2023.
Camp Spartan:
Camp Spartan provides first-generation* students the opportunity to build strong bonds with undergraduate peer mentors (known as a SPEAR) and their fellow Spartans while also participating in traditional "camp" activities and discovering more about themselves and their potential to succeed at UT! The Camp Spartan experience offers an array of interactive activities, and indoor and outdoor experiences, while also providing tools to grow academically and personally. And we won't forget the s'mores!
*A first-generation college student is defined as a student whose parent(s)/legal guardian(s) have not completed a bachelor's degree at a four-year college or university.
UTampa Spark:
UTampa Spark is designed for students who identify as underrepresented and are interested in majoring in STEAM (science, technology, engineering, arts and mathematics fields). UTampa Spark provides opportunities to explore the Tampa Bay area's science and arts scene, connect with faculty and staff, and build community among incoming students and peer leaders. This program will introduce students to multiple career pathways in STEAM regardless of major. As a UTampa Spark participant, you will deepen your knowledge and awareness of the STEAM field while gaining knowledge that will propel you forward as you begin your journey at UT.
UTampa Nexus:
Nexus is designed to explore social justice, advocacy and mindfulness in interactive ways to ensure students can continue to build on their interests and develop their passions. The cornerstones of this program deepen advocacy skills, broaden communication skills and elevate cultural humility. The goal is to build a community of Spartan Ready® advocates who will follow their individual passions through service. Students will leave this program with enhanced skills in agency and allyship and a clearer sense of their passion, purpose and plan at UT. In addition, participants will engage with resources on campus and in the greater Tampa Bay community all while building their UT network.
Questions? Email the Office of Diversity, Equity and Inclusion at CDO@ut.edu.
---