The University issues a photo identification card, also known as the Spartan Card, to all registered students, faculty and staff. The card is your primary proof of identification on campus and provides you access to your residence hall, parking garages, meal plan and library services, select classrooms, fitness center and campus events.
New Students
New students will receive their Spartan Cards at orientation but should upload their photo before arriving on campus.
Instructions on uploading your photo.
Continuing Students
Continuing students who have lost their cards must visit the Spartan Card office located in the Vaughn Center Spartan Club, room number 235-A. To obtain a replacement card, continuing students must
be currently enrolled and bring a government-issued photo ID such as a driver license, military ID or passport.
Spartan Card Office Hours of Operation
Regular Hours of Operation
Monday-Thursday, 9 a.m. to 4:45 p.m., and Friday, 9 a.m. to 4 p.m.
Summer Hours
9 a.m. to noon and 1 to 4 p.m. Monday-Thursday, closed on Friday.
Office hours change to 9 a.m. to 4 p.m. during Orientation Week and return to the regular schedule at the start of fall semester.
Re-validate Your Card
At the beginning of each term, the Spartan Card must be re-validated. To re-validate your card, bring it to the Spartan Card office along with a government-issued photo ID such as a driver license, military ID or passport. You must be currently enrolled to receive re-validation of your card.
There is a fee to replace a lost or damaged card.
To protect your Spartan Card, please refrain from the following:
Direct sunlight
Washing or drying
Chemicals
Bending, twisting or biting
Punching holes
Scratching the strip of the card
Placing it next to magnets
Lending it to others
Using it as a tool to pry things open


For more information and instructions, call the Spartan Card Office at (813) 253-6296 or email
spartancard1@ut.edu.
Spartan ID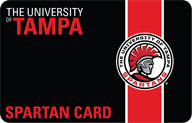 Questions?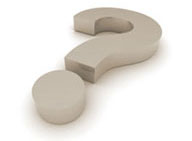 Commonly asked questions about the Spartan Card.
Read FAQs