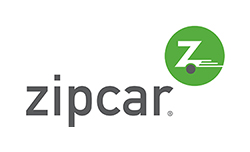 All the perks of owning a car… and none of the hassles
Self-service access to cars 24/7
Low hourly and daily rates include gas and insurance
Reserve online or using your mobile device – in seconds
Cars located right on campus
Good for the environment
UT has partnered with Zipcar to offer a Zipcar car-sharing program on UT's campus. The convenient, economical transportation option is available 24 hours a day, seven days a week for students, faculty, and staff ages 18 and older.
UT and Zipcar will offer three vehicles, a Ford Focus, a Toyota Corolla and a Nissan Versa Hatchback. The Zipcars will have designated parking spots located on Spaulding Drive for convenient pick-up and return.
UT community members can join for $15, with rates for Zipcar vehicles on campus starting as low as $7.50 per hour and $69 per day. Gas, insurance, and up to 180 miles of driving per day are included in Zipcar rates, and cars can be reserved for as little as an hour or for multiple days. Members can also use Zipcars in other cities when traveling for business or pleasure.
Zipcar will waive its first year's annual membership fee for Hertz 24/7 members. Simply enroll at www.zipcar.com/UT and select "former Hertz 24/7 members." Please remember to enter your Hertz membership ID number in the appropriate field.
Participating members with smartphones, including iPhones and Android devices, may download the Zipcar mobile application to make reservations, lock and unlock the vehicles and honk the horn to help locate the vehicle. Reservations can also be made over the phone or on Zipcar's website.
UT students, faculty and staff can join Zipcar at www.zipcar.com/ut.
---