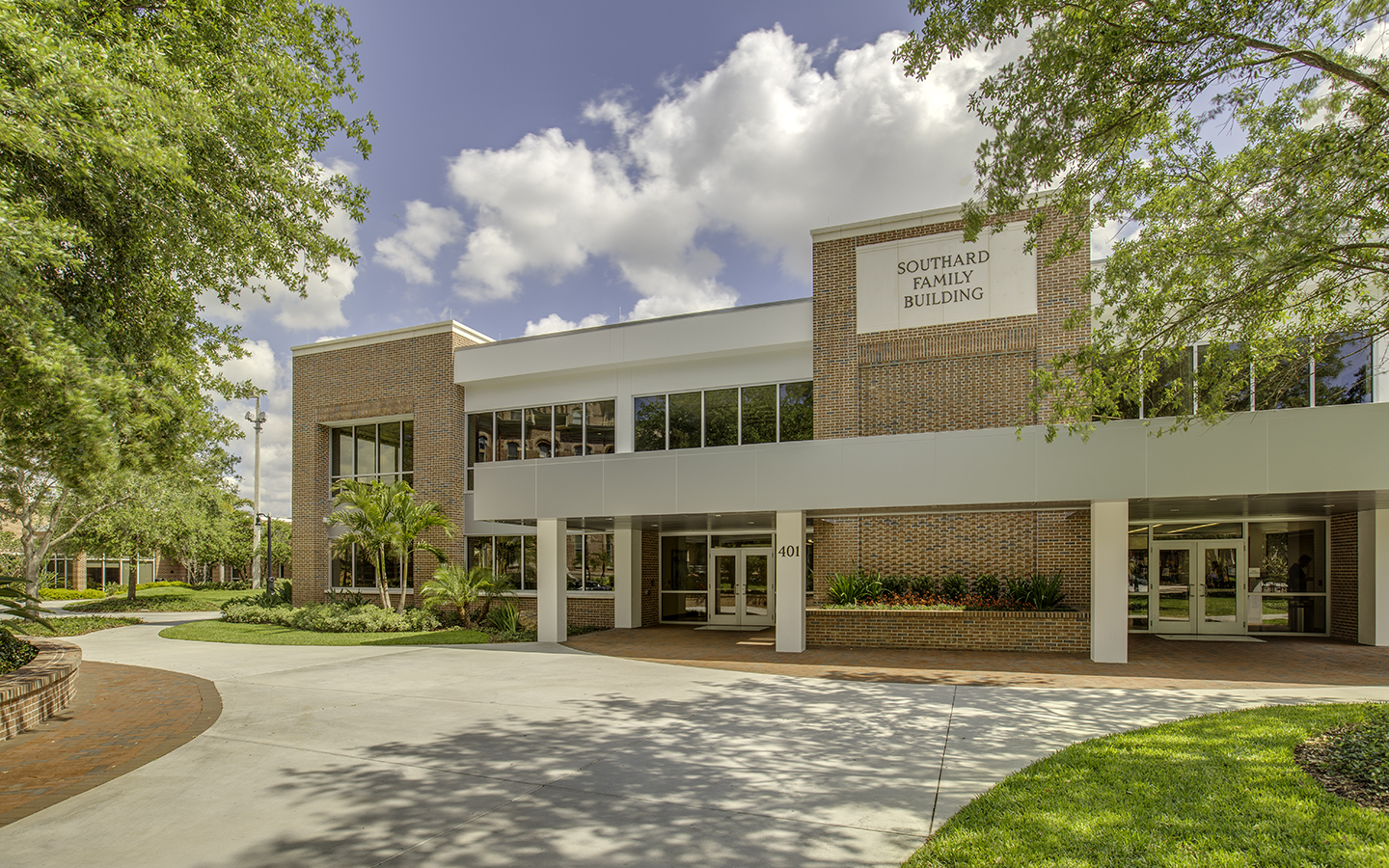 The Mail Services Office is the primary source for shipping and receiving items for the University community, both internally and externally, and provides United States Postal Service (USPS) for the entire campus.
Hours of Operation
Front Window Services: Monday through Friday: 9 a.m.—5 p.m. Parcel Locker Access: Monday through Friday: 8 a.m. to 12 a.m. (Access with Spartan Card from 6 p.m. to 12 a.m.) Saturday and Sunday: 9 a.m. to 9 p.m. (Access with Spartan Card)
Receiving Mail and Packages Shipped to Campus
The Mail Services Office accepts packages from all major carriers and incoming mail from the United States Postal Service.
Regulations and Procedures for Student Mail and Packages
When shipping, ordering or providing your UT address use the following address format exactly as it is written below:
First and Last Name
401 W. Kennedy Blvd
Box #
Tampa, FL 33606
Mailbox information is found in the "Contact" section of your Workday profile located in MyUTampa.
Always include a UT box number on any items shipped to avoid a delay.
**DO NOT ADDRESS PACKAGES TO "P.O. BOX"** Doing so, has resulted in mail and packages delivered to an incorrect location in Tampa.
Please make sure to use the recipient's full legal name. Do not use nicknames, second party names or in C/O. We cannot guarantee the delivery of items addressed incorrectly.
Collecting Packages
Residential students actively living on campus with properly addressed packages will receive a total of two email notifications from Mail Services with the first indicating "PACKAGE ARRIVAL" and its acceptance into the system. Once the package has finished processing, the second email "PACKAGE PICKUP NOTICE" will direct students where to pick up the item. Until the student receives the second email the item is not ready for pick up.
Packages will be placed in either a parcel locker or held behind the front counter. Your student ID will be required to pick up items.
Packages made available through the parcel lockers expire after two days and will then need to be collected from the front counter. All unclaimed packages will be returned to the sender after 15 days, with the exception of packages containing perishable items. Those packages will be returned after two days.
Packages received with incorrect names or no names will be held for seven days and then returned to the sender if unclaimed. Mail Services is unable to release any package received with incorrect names or no name without proof of tracking information and name of the sender. It is the responsibility of the recipient to contact Mail Services in the event you are expecting a package and have yet to receive notification.
Collecting Mail
MAIL SERVICES IS NOT RESPONSIBLE FOR LOST CASH. We strongly advise against sending cash in mail or packages. If necessary, we urge you to please use a trackable service or one of many reliable carriers. Mail and packages received with visible damage or appear to have contents missing will be documented and made available to the recipient.
Outside of peak times, First-Class Mail is processed and made available to the recipient same day. Any mail with incorrect names, nicknames or no name, will be returned to the sender. This includes mail addressed to students who no longer live on campus and mail forwarding has expired.
Please follow these links to File A Claim, need to Report Missing Mail or if you're experiencing Delayed Mail and Packages. Mail Services does not have access to USPS, FedEx, UPS or any other carrier's internal tracking systems. Keeping in mind, carrier information can be updated prior to or in conjunction with package delivery.
Mail Services makes every effort to process packages delivered directly to our dock so they are available to students same-day.
Mailing Outbound Packages
Mail Services offers select outbound shipping services via USPS.

Services offered include the following:
Stamp sales
Insurance (We strongly recommend the insurance of all packages.)
International
Certified
Express
Delivery confirmation
Outbound mail is picked up by 4 p.m. Monday through Friday. Mail Services is only able to accept cash for purchases. There is an ATM located on the first floor of the Vaughn Center.
USPS is the only outbound service we are able to offer at this time.
UPS: UPS packages may be sent via UT's bookstore, located on the first floor of Vaughn Center. There is also a UPS Store located at 301 W. Platt St. next to Walgreens.

FedEx: UT's Mail Services Office does have a FedEx drop box located in the lobby for Express shipments only. The collection of this box occurs each workday at 6 p.m. You may contact FedEx by calling (800) 238-5355.
Forwarding Mail
All Residential students should submit a Mail forwarding prior to leaving on-campus housing.
The forwarding address provided is effective upon submission and will expire in three months.
Mail Services provides "piece-by-piece" forwarding of primarily First-Class Mail® service only. All other carriers will need to be returned to sender.
Special Deliveries
All special deliveries (flowers, cakes, etc.) not delivered by a carrier (UPS, FedEx, USPS, DHL) will be directed to the Vaughn Center information desk.
Special deliveries will be held at the Vaughn Center Information Desk for up to 72 hours after delivery. The Vaughn Center Information Desk will notify students directly via their Spartan email that a package has been delivered for them. Students will then have 72 hours to pick up their delivery with proof of identification. Perishable items can only be held for 24 hours. Items not picked up in the allotted time frame will be discarded. The Vaughn Center Information Desk is not responsible for any packages discarded after the allotted time frames.


If you have any questions, please feel free to contact the Mail Services Office by email at mailservices@ut.edu or by phone at (813) 257-3364.
---
---
Location
Mail Services is located in the newly renovated Southard Family Building (formerly Riverside Center).
Contact Information
The University of Tampa Mail Services is dedicated to providing the University community with outstanding service. If you have any questions or concerns please contact:
Mail Services
(813) 257-3364
mailservices@ut.edu