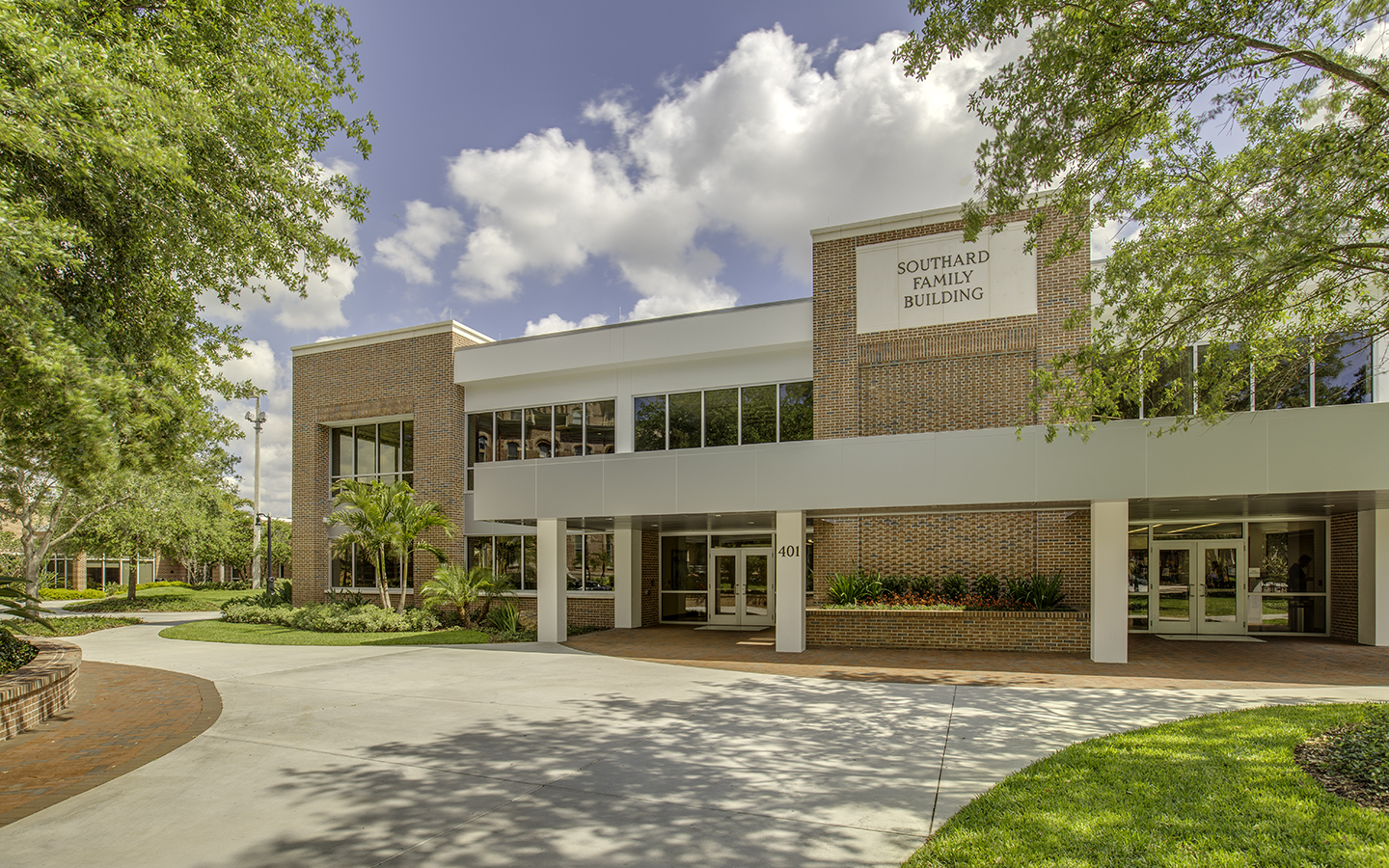 Mail Services, located in the Southard Family Building, is the primary source for shipping and receiving items for residential students actively living on campus. Mail Services accepts packages from all major carriers and provides United States Postal Service (USPS) outbound shipping services to the entire campus.
Mail Services is dedicated to providing the University community with outstanding service. If you have any questions or concerns, please contact us via:
Telephone: (813) 257-3364
Email: mailservices@ut.edu
Hours of Operation
Front Window Services
Regular Hours: Monday—Friday, 9 a.m. to 5 p.m.
Summer Hours: Monday—Thursday, 9 a.m. to 5:30 p.m. | May 16 to Aug. 4
Fall 2022 Move-In Hours
Wednesday—Friday: 8 a.m. to 8 p.m. | Aug. 24 to Aug. 26
Saturday: 9 a.m. to 2 p.m. | Aug. 27
Sunday: 9 a.m. to 2 p.m. | Aug. 28
Extended Fall 2022 Hours
Monday—Friday: 9 a.m. to 7 p.m. | Aug. 29 to Sept. 16
Saturday: 9 a.m. to 3 p.m. | Sept. 3, Sept. 10
Extended Spring 2023 Hours
Monday—Friday: 9 a.m. to 7 p.m. | Jan. 17 to Jan. 27
Parcel Locker Access
Monday—Friday: 8 a.m. to 12 a.m. (Access with Spartan Card after 6 p.m.)
Saturday and Sunday: 9 a.m. to 9 p.m. (Access with Spartan Card)
Closures:
Dr. Martin Luther King, Jr. Holiday
Memorial Day
Independence Day
Labor Day
Thanksgiving Holiday
Winter Leave
Spring Move-In
The UT Mail Services team is excited for your arrival in August and would like to offer you guidance that will help plan for your upcoming move to campus.
Mailbox Information
All residential students are assigned a mailbox number. Your mailbox is confirmed, activated and ready to accept mail once you have completed the check-in process with Residence Life upon your arrival. Therefore, please refrain from having untracked mail sent to campus prior to your arrival except for UT parking passes and official UT-related documents. Once assigned, mailbox information and address format can be located in Workday.
Shipping Packages
Beginning Jan. 3, Mail Services will accept and hold packages shipped prior to your arrival on campus. So that we may efficiently provide service to you during this peak time, we ask for your support by adhering to the following restrictions and guidelines:
Three (3) packages per student (Jan. 3 through Jan. 28)
Weight limit of 50 pounds per package
NO appliances (refrigerators, grills, toaster ovens)
NO large furniture
NO perishable packages (until after Jan. 17)
Packages should be sent five (5) days prior to your arrival on campus. By doing so, you help ensure the prompt arrival and processing of your shipment. We suggest having packages arrive here before Jan. 11. Although all carriers are accepted, we ask that you utilize a carrier that offers a trackable service such as UPS or FedEx. Remember to keep the carrier tracking information for your records.
Please use the following address format when shipping packages ahead for spring move-in only:
First and Last Name
401 W. Kennedy Blvd.
Spring Move-In 2023
Tampa, FL 33606-1490
When shipping packages, we strongly advise against shipping smaller items such as medications, chargers and toiletries. It is better to bring items you will immediately need with you. Bedding, linens and refrigerator options are available through Residence Life and help to avoid the hassle of transporting items across campus.
After Jan. 17, you are free to resume normal ordering and shipping.
Collection Process
An email providing instructions for collection will be sent to your Spartans email account. We encourage you to collect your packages after checking in to your residence hall. Handcarts are available on a first-come, first-served basis.
Please direct any questions to Mail Services by email at mailservices@ut.edu or by phone at (813) 257-3364.
---
---
Check out our Mail Services FAQ page!
---