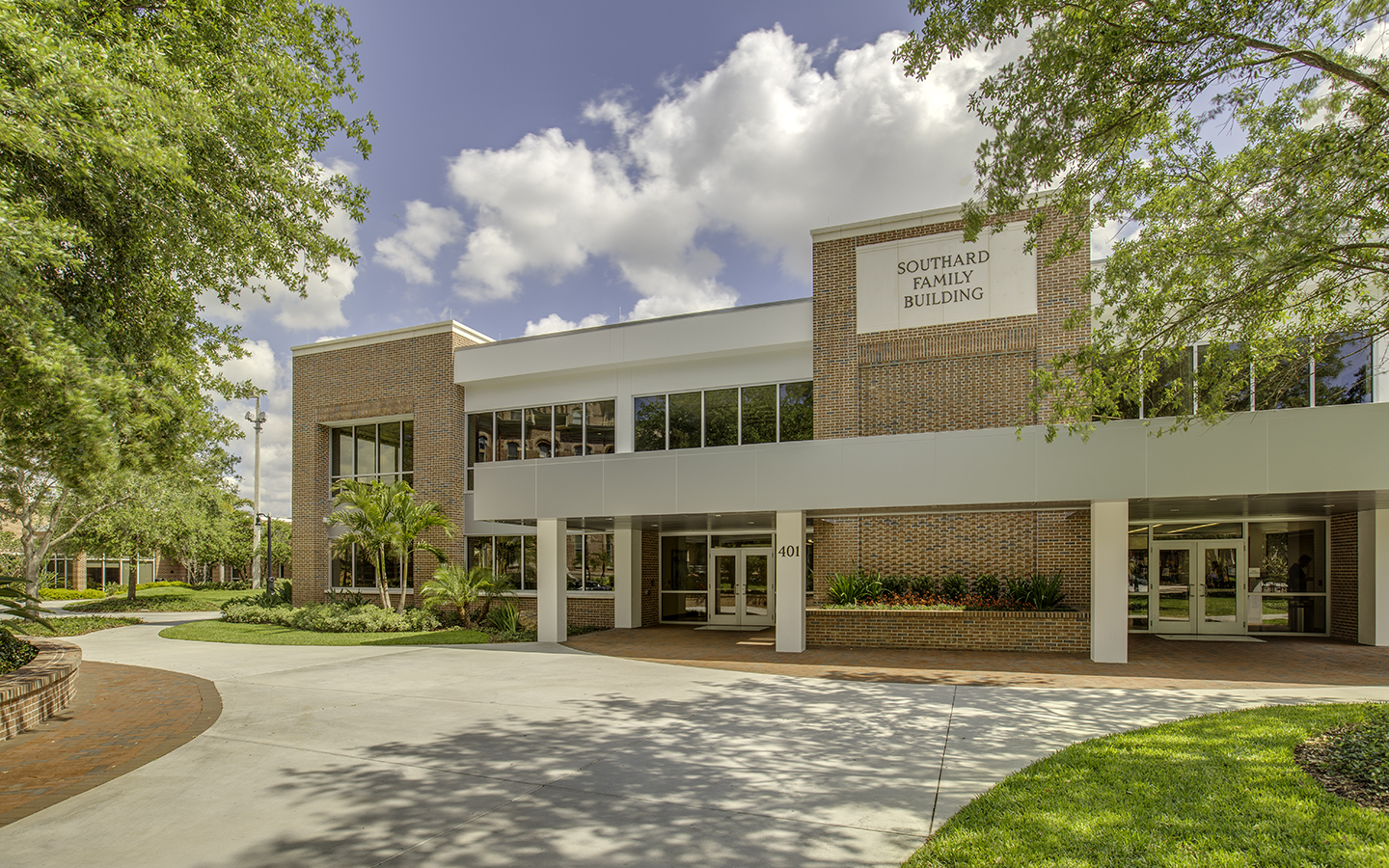 The Mail Services Office is the primary source for shipping and receiving items for the University community, both internally and externally, and provides United States Postal Service (USPS) for the entire campus.
Hours for USPS mail pick-up, pick-up for packages located inside the mail services area and USPS outbound shipping needs are:
Monday—Friday from 10 a.m.—5 p.m.
Parcel lockers hours are:
Monday—Friday from 8—12 a.m.
Saturday and Sunday from 9 a.m.—9 p.m.
Inbound Mail and Packages
Regulations and Procedures for Student Mail and Packages
Use this address format exactly:

First and Last Name
401 W. Kennedy Blvd
Box #
Tampa, FL 33606

Always include a UT box number on any items shipped to avoid a delay. **DO NOT ADDRESS PACKAGES TO A P.O. BOX.** In doing so, it is highly possible that mail and packages will be delivered to an incorrect location in Tampa. Use the above address format exactly as it is written.
Please make sure to use the recipient's full legal name. Do not use nicknames, second party names or in C/O. We cannot guarantee the delivery of items not addressed correctly.
Do not send cash in mail or packages. We will not be responsible FOR LOST CASH.
Collecting Packages and Mail
Packages will be placed in parcel lockers or held behind the counter.

Residential students living on campus with properly addressed packages and first class mail will receive an email notification from mail services indicating they have items to pick up. The email will direct students as to what type of item they have and where to pick-up the item.
Until the student receives an email, the item is
not

ready for pick up.

Your student ID will be required to pick up items.

Mail received with incorrect names or no names will be held for seven days. It is the responsibility of the recipient to check with mail services if expecting a package or mail and you have yet to receive an email notification. It is the recipient's responsibility to be prepared to provide mail services with the tracking number and name of the sender.
Receiving Mail and Packages Shipped to Campus
The Mail Services Office accepts packages from all major carriers and incoming mail from the United States Postal Service.
Mailing Outbound Packages
Mail services accepts United States Postal packages and mail only.

Services offered by mail services include the following:
Stamp sales
Insurance (We strongly recommend the insurance of all packages.)
International
Certified
Express
Delivery confirmation
Outbound mail is picked up at 3 p.m. from Monday through Friday. Mail services only accepts cash for purchases. There is an ATM located in the lobby for convenience.
We do not offer any other outbound service other than USPS.
UPS: UPS packages may be sent via UT's bookstore, located on the first floor of Vaughn Center. There is also a UPS Store located at 301 W. Platt St. next to Walgreens.

FedEx: UT's Mail Services Office does have a FedEx drop box located in the lobby for small items. The collection for this box is each work day at 6 p.m. You may contact FedEx by calling (800) 238-5355.
Forwarding Mail
Students may forward their mail, both temporarily for the summer as well as permanently when they move off campus. To do so, fill out the Post Office Box Information form, and Mail Services will forward any USPS items to you.
Special Deliveries
All special deliveries (flowers, cakes, etc.) not delivered by a carrier (UPS, FedEx, USPS, DHL) will be directed to the Vaughn Center information desk.

If you have any questions, please feel free to contact the Mail Services Office at (813) 257-3364 or mailservices@ut.edu.
---
---
Location and Hours
Mail Services is located in the newly renovated Southard Family Building (formerly Riverside Center).
Normal hours of operation are:
Monday–Friday from 10 a.m. to 5 p.m.
Students may access the building for locker package pick-up:
Monday – Friday 8 to 12 a.m.
Saturday – Sunday 9 a.m. to 5 p.m.
The Mail Services Office will be open extended hours the first 30 days of the beginning of each semester.
August 24th - September 25th
Monday - Friday 8am-6pm
Contact Information
The University of Tampa Mail Services is dedicated to providing the University community with outstanding service. If you have any questions or concerns please contact:
Christopher Smith
Mail Service Supervisor
(813) 258-7454
csmith@ut.edu