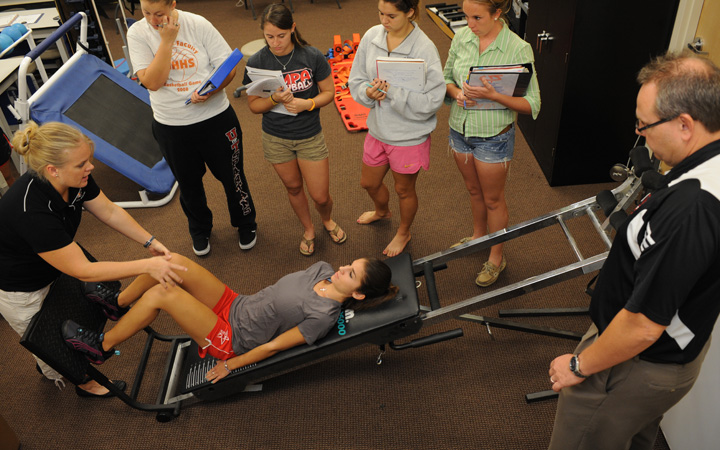 The Department of Health Sciences and Human Performance (HSHP) offers a unique learning environment. The engaged faculty, stimulating coursework and hands-on learning opportunities enable students to be highly competitive whether they choose to enter the job market or pursue a graduate degree.
The department offers five undergraduate degrees in the following areas of study.
The department offers a graduate degree in the following area of study.
Students will connect theory with application in global settings through:
Clinical Placements
Faculty-led Scholarship Projects
Examples of the educational opportunities offered by our majors and program concentrations include:
Creating and implementing personal fitness plans for athletes, faculty members, and students
Creating and participating in health promotion campaigns
Providing rehabilitation in an athletic training clinic
Teaching in a public school district
Interning with public and private corporate and health organizations
Working for professional or national events
Participating in health sciences and human performance research grants/project
---