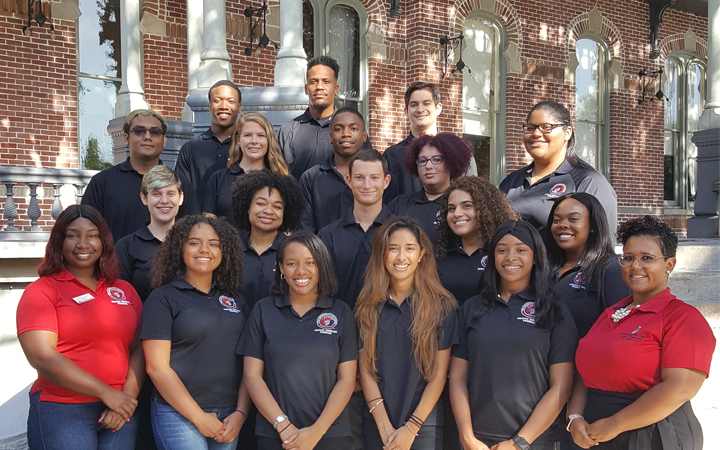 The Success Scholars Program is a support program for first-generation and/or underrepresented college students* at The University of Tampa.
Being first-generation is a very proud accomplishment! A strong support system can make a big difference in how students navigate the changes and challenges the college experience brings and will be a factor in finding their success at UT. We recognize students will bring several assets to campus and will face unique experiences as they begin this exciting journey; we look forward to supporting them and bringing this community together as Spartans!
This program, which grew out of the grant-funded Helios Scholars Program, provides social, academic and financial support to assist first-generation and underrepresented students in their adjustment to campus life. Students who opt in to the program will participate in social activities, workshops, academic support programs, service opportunities and maintain regular contact with their peer mentors.
*A first-generation college student is defined as a student whose parent(s)/legal guardian(s) have not completed a bachelor's degree at a four-year college or university. This means the student is the first in their family to attend a four-year college/university to attain a bachelor's degree. An underrepresented student is one who identifies as an ethnicity or race other than Caucasian.
---