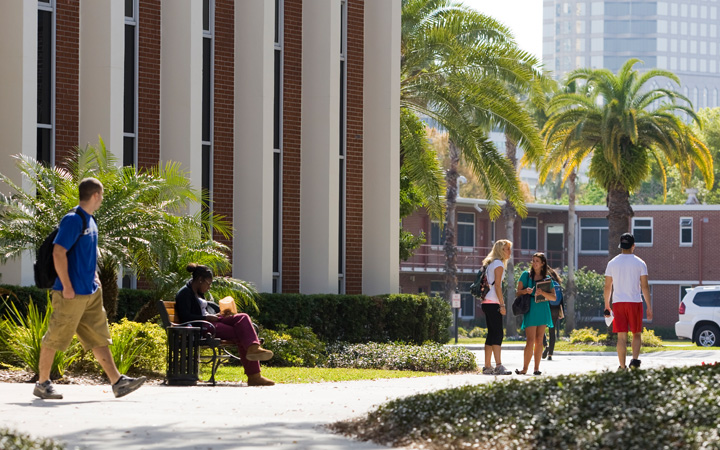 We know that paying for the cost of attending college, buying books and supplies, daily expenses and having extra money for fun events can all add up. For these reasons, we have additional funding opportunities available to active scholars (those who attend events regularly throughout the year) and who have unmet financial need. Additional funding opportunities may help eligible students cover the cost of books, participate in alternative breaks and cover part of the cost to attend summer courses.
UT also provides resources on campus to help make the costs associated with college more affordable for students.
Financial Aid: The Financial Aid Office can help students better understand their package and explain what their financial aid package provides for the year. Students must renew their financial aid each year and as a result may have a different package if circumstances have changed. If your family is worried about affording the cost of attending UT, connect with the Financial Aid Office.
Student Employment: Many students find that working on campus not only provides them with the opportunity to earn extra money to help with their day-to-day costs and paying for school, but it's also an opportunity to develop Spartan Ready skills. Students can work for a variety of offices and departments on campus, including working with professors and in labs. If students are interested in having Success Scholars work study added to their package, they can contact the financial aid office to see if they are eligible.
Scholarships: UT offers several scholarships and grants to new students who have demonstrated academic achievement, talent and financial need.
iGrad: Use this site to learn more about financial wellness, including making sense of your student loans, managing your money, saving for retirement, etc.
Financial Wellness: This student-led organization focuses on teaching students how to be financially healthy and covers topics like banking, investing, building and using credit, etc. Students can attend workshops, presentations, trainings and events to become more financially aware.
---