Published: March 01, 2018
UT Presents Encore Reading with Writers Patricia Smith and Brock Clarke on Thursday, March 8
On Thursday, March 8, The University of Tampa will welcome acclaimed writers Patricia Smith and Brock Clarke, who will illuminate urgent social issues by reading from their new books. The reading begins at 6 p.m. in the Scarfone/Hartley Gallery and is free and open to the public.

Sponsored by the UT MFA in Creative Writing program, where Smith and Clarke are on the faculty, this reading is an encore appearance from two of the program's literary stars. Smith's searing, exhilarating poetry and the absurdist, social satire of Clarke's fiction give their audience the shared experience to begin wider conversations about racial attitudes, self-delusion and the underpinnings of the cultural movement Black Lives Matter.

Smith has been praised by critics as "a testament to the power of words to change lives" and is the author of seven highly acclaimed poetry volumes. Smith writes for those who are caught in the grip of tyranny, with survival the goal and power coming through strength and resistance. Her most recent book, Incendiary Art, won the 2017 NAACP Image Award for Outstanding Literary Work in Poetry.

Clarke is the author of seven books of fiction, including his national best-selling novel The Arsonist's Guide to Writer's Homes in New England. His new short story collection, The Price of a Haircut, offers up 11 tales of broken individuals and flawed societal expectations with blistering and heart-wrenching insight.

This reading is an official off-site event of The Association of Writers and Writing Programs (AWP) Conference taking place March 7-10 at the Tampa Convention Center, for which UT is a premier sponsor.

For more information, contact Erica Dawson, director of the UT MFA in Creative Writing program and associate professor of English and writing, at (813) 257-6311 or edawson@ut.edu.
---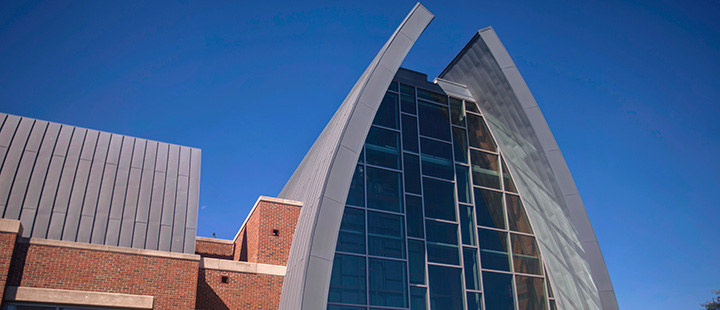 On Sunday, April 8, The University of Tampa's 2017-2018 Sykes Chapel Concert Artist Series will conclude with a performance by the Philadelphia Brass, called "one of the gems of Philadelphia's cultural life" by NPR's Martin Goldsmith. The concert begins at 2 p.m. in the Sykes Chapel and Center for Faith and Values and is free and open to the public.
The concert will have a special emphasis on American music, featuring works by Jennifer Higdon, Aaron Copland, Duke Ellington and Frank Loesser, among others.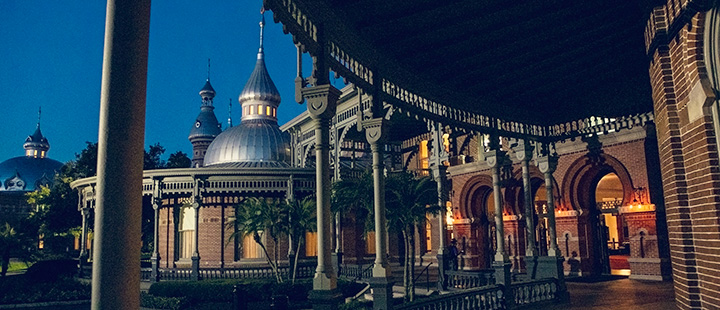 On Friday, March 30, The University of Tampa will welcome pianist Frederick Moyer — hailed by The New York Times as "first-class" and The Milwaukee Journal as "a superstar pianist" — for a guest recital. The concert, which is free and open to the public, begins at 7:30 p.m. in the Plant Hall Grand Salon.
The program for the performance will include works by Franz Joseph Haydn, Ludwig van Beethoven, Felix Mendelssohn, Sergei Rachmaninoff and Oscar Peterson.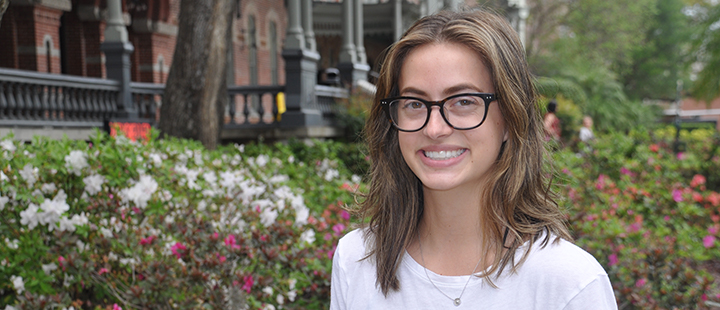 "There are a lot of stereotypes and studies that say boys aren't as good in second language acquisition as females," said Harrington, who worked with Assistant Professor Andrew DeMil on the research project, "Gender differences in Spanish Language Learning: Speaking Exams," which they presented at the Florida Undergraduate Research Conference in February and to the UT Board of Trustees March 22.

"We wanted to do a study of our own here at UT. In the previous year (DeMil) had studied reading comprehension of girls versus boys, so we wanted to study speaking this year," said Harrington, of Maple Grove, MN. "The results were the same though. The boys aren't any worse, if not the same, as females. They are just extremely underrepresented."