Published: September 13, 2019
UT Announces 2019-2020 Damron Concert Artist Series at Sykes Chapel and Center for Faith and Values
The University of Tampa today announced the schedule for its popular, standing-room-only 2019-2020 Damron Concert Artist Series, which features concerts in UT's Sykes Chapel and Center for Faith and Values.
This year's series includes a Broadway legend, organists, a Spanish piano duo and the popular holiday concerts.
The series is free and open to the public. This year's series includes a Broadway legend, organists, a Spanish piano duo and the popular holiday concerts.
The concert dates follow. Seating is limited and unreserved, and doors open 30 minutes before the concerts.
Carles & Sofia Piano Duo, "Lieder Without Words," Sunday, Oct. 27, 2 p.m. One of the most acclaimed piano duos in the world present a collection of Schubert, Schumann and Brahms Lieder in the beautiful transcriptions for piano for four hands by German composer Christoph Ewers.
Liz Callaway, "From Stage to Screen," Sunday, Nov. 24, 2 p.m. Callaway will perform Broadway and film favorites including songs by Rodgers and Hammerstein, Stephen Sondheim and Stephen Schwartz.
The University of Tampa Holiday Concert, "Let Heaven and Nature Sing," Sunday, Dec. 8, 2 and 4 p.m. A great Tampa institution and a joyful opening to the holiday season with traditional and new music sung by the student voices of the UT Chamber Singers and Camerata.
The Amernet String Quartet with Grigorios Zamparas, Piano, Sunday, Feb. 16, 2 p.m. The Amernet String Quartet has garnered recognition as one of today's exceptional string quartets. They collaborate in this program with UT pianist Grigorios Zamparas in a performance of Johannes Brahms's Piano Quintet Op. 34.
CANCELLED (will be rescheduled soon): Christopher Houlihan, Organist, Sunday, March 22, 2 p.m. Houlihan will play works of J.S. Bach and also Louis Vierne's Symphonie No. 2 for Organ.
Ryan Herbert, Organist, The Master Chorale of Tampa Bay and Brett Karlin, Artistic Director, "Two Cathedrals," Sunday, April 26, 2 p.m. Enjoy an afternoon of music that explores the grand cathedral traditions of England and France.
Returning this year are First Fridays @ Noon Recital Series, which are a great way to spend a lunch break and kick off the weekend. This series of free, 45-minute recitals will be held the first Friday of each month throughout the academic year —Oct. 4, Nov. 1, Dec. 6, Feb. 7, March 6, April 3 and May 1 — beginning at noon.
For more information, go to www.ut.edu/sykeschapel.
---
The Vaughns earned this award by contributing an invaluable amount to the evolution of the Tampa Bay community.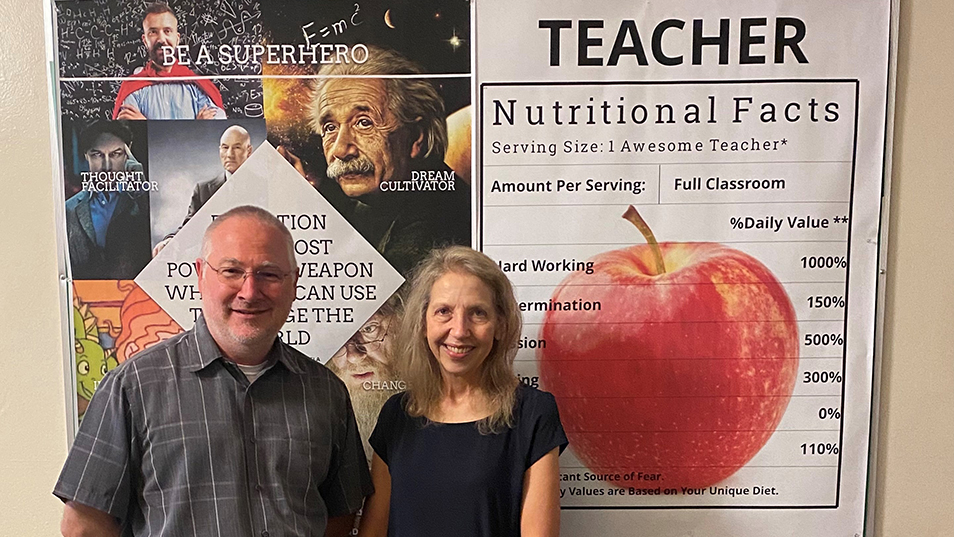 UT is one of 26 institutions that were recognized this year by CAEP for their leadership and commitment to continuous improvement in educator preparation.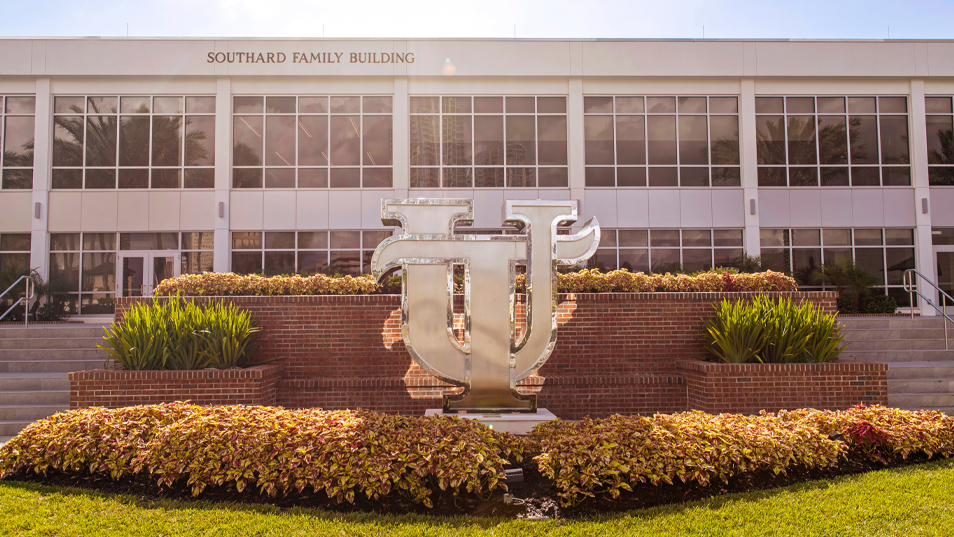 This year's total enrollment is 10,794 — up 12% from last year's total of 9,605.