Published: May 31, 2023
The University of Tampa Announces Master's Program in Athletic Training
The University of Tampa announced this week that it will begin offering a professional master's degree in athletic training, starting in Summer 2024. The M.S. in Athletic Training program will provide students with content knowledge and hands-on clinical training where they'll learn to examine and diagnose patients suffering from a variety of neuromusculoskeletal injuries, then rehabilitate them to full recovery.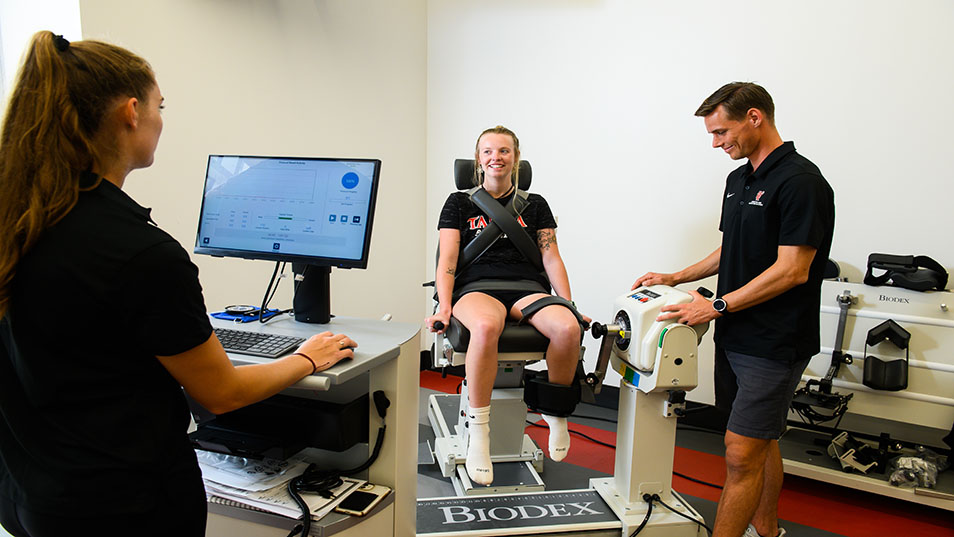 The University of Tampa announced this week that it will begin offering a professional master's degree in athletic training, starting in Summer 2024.
The program is designed for people with a bachelor's degree in a science or health-related field who are interested in working as an athletic trainer. Graduates would be trained to provide athletic training services such as primary care, injury and illness prevention, critical and emergent care, and rehabilitation and reconditioning. These services can be provided in a variety of settings including secondary schools, colleges and universities, physician practices, performing arts, the military and other settings.
The program will give students the opportunity to provide comprehensive patient care in the following domains of clinical practice:
Risk Reduction, Wellness and Health Literacy
Assessment, Evaluation and Diagnosis
Critical Incident Management
Therapeutic intervention
Health care administration and professional responsibility
Through a curriculum designed in real-world application, this program challenges athletic training students using a medical-based education model that strengthens theoretical and practical clinical reasoning skills. Courses in this program will include:
Foundations of Practice in Athletic Training
Acute and Emergency Care in Athletic Training
Introduction to Clinical Interventions
Enhancing Performance for Movement and Sport
Psychosocial Issues in Clinical Practice
Clinical Diagnosis and Management of Non-Orthopedic Conditions
The program will be led by a group of faculty with expertise in clinical diagnosis, evidence-based practice, therapeutic interventions and emergency preparedness in sports medicine. J.C. Andersen, a UT associate professor of health sciences and human performance who specializes in running-related injury assessment, prevention and rehabilitation, will serve as program director.
"The athletic training profession continues to make tremendous strides in the recognition of the worth and value that athletic trainers bring to the patients we care for, whether they be athletes, employees in physically active roles or the military," Andersen said. "Athletic trainers are valuable members among the leaders in concussion management across all practice settings, and it's exciting for us to see opportunities for them to work in such a broad range of settings."
The M.S. in Athletic Training will be a two-year, 63-credit program, with a requirement that students complete a minimum of 1,080 hours of supervised clinical education experiences under the direct supervision of a clinical preceptor. This program is currently accredited through 2028-2029 by the Commission on Accreditation of Athletic Training Education (CAATE) and is currently under review for approval of our professional master's degree change.
Applications will be accepted starting June 30, 2023, with the first cohort starting Summer 2024.
To learn more, visit ut.edu/msat or contact Graduate Admissions at grad@ut.edu.
---