Published: April 24, 2019
Senior Studies Environmental Impact Through Sociology and Sustainability
Growing up in a small fishing town in Maryland, Julia Jester '19 was aware first-hand of the importance of environmental sustainability. Many of those in her community rely heavily on the bay for commercial crabbing and fishing.

"Learning how we can protect our environment was always something I learned in school growing up," said Jester. "Once I was older, I found that it was something I wanted to pursue as well as teach others about."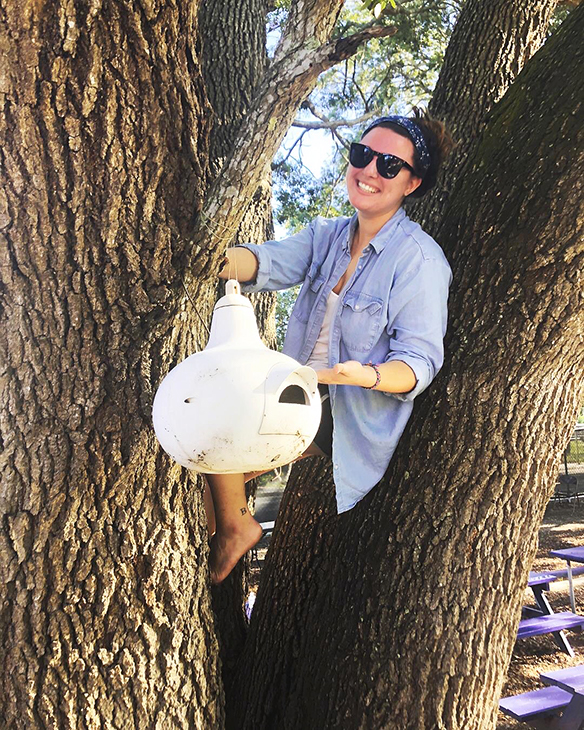 Julia Jester '19 is the learning garden committee leader for the UT Roots & Shoots, which constructed and maintains a garden at a local school in an effort to teach them about the importance of environmental care, which aligns with her passion of environmental education.
This spring, Jester immersed herself in a Geographic Information Systems project examining superfund sites and racial minority populations and then presented her research at the Florida Undergraduate Research Conference in Jacksonville, FL. She described superfund sites as areas of land where factories, processing plants and landfills contaminate soil with hazardous waste.

"The problem with these superfund sites is that a lot of the time minority neighborhoods surround them, and they are a factor to poor human health," said Jester.

The UT senior collected data from Hillsborough County and was able to create a map which displayed every superfund site in the county, relating it to the proximity of minority neighborhoods.

"This is where I'm able to relate my sociology major and sustainability minor to each other," said Jester. "I love to compare the way issues within the environment impact our society."

In her sophomore year, Jester was an education intern at the Florida Aquarium in downtown Tampa, where she taught visitors about sea animals and fatal environmental hazards, like microplastics. She is also the president and secretary of the Sociology Club, hosting weekly study halls and educational presentations.

"I really love to teach others," Jester said. "While being at UT, I've found that in order for our society to act upon environmental issues, we have to learn about the issues first. I would love to continue a career in teaching."

Jester is the learning garden committee leader for UT's Roots & Shoots' garden club. She and the club worked every week to construct and maintain a garden at a local Tampa school in an effort to teach them about the importance of environmental care.

"Essentially, this garden teaches the students about the process of plant growing between herbs, vegetables and flowers," said Jester. "Right now, the kids are growing sun flowers in their classrooms and will eventually transfer them into the garden."

As Jester graduates from UT in May, she will head to the University of South Florida to pursue a master's in sociology, fully funded with a teaching assistantship. She said she will always care for the environment and plans to create a future related to it.

"I'm most thankful for the experiences UT has provided for me," she said. "I did more here than I ever planned, and the opportunities here are endless."


 Story by Sydney Rhodes '21, journalism major
---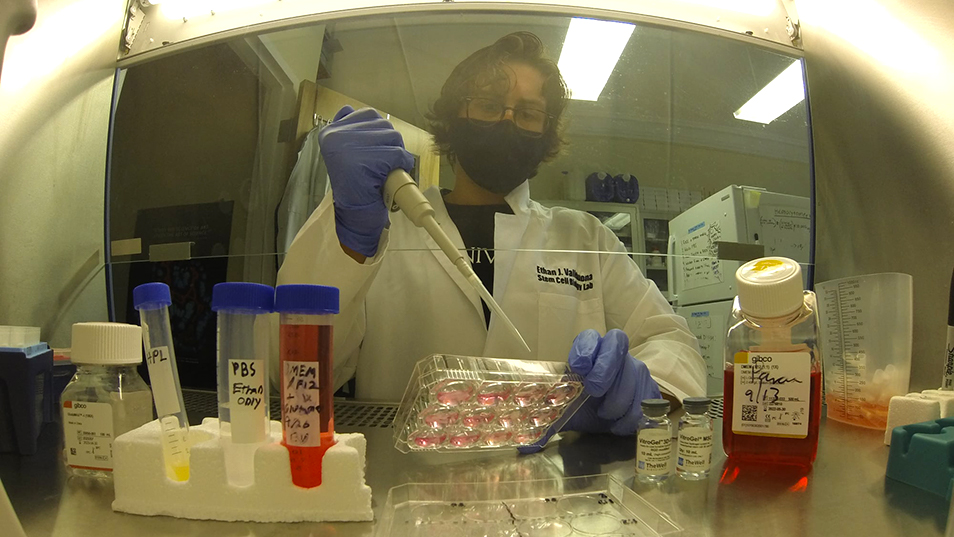 From the decline in men's collegiate gymnastics to studying breakthroughs in treating chronic inflammatory illnesses, UT student research was highlighted at this week's Posters at the Capitol event.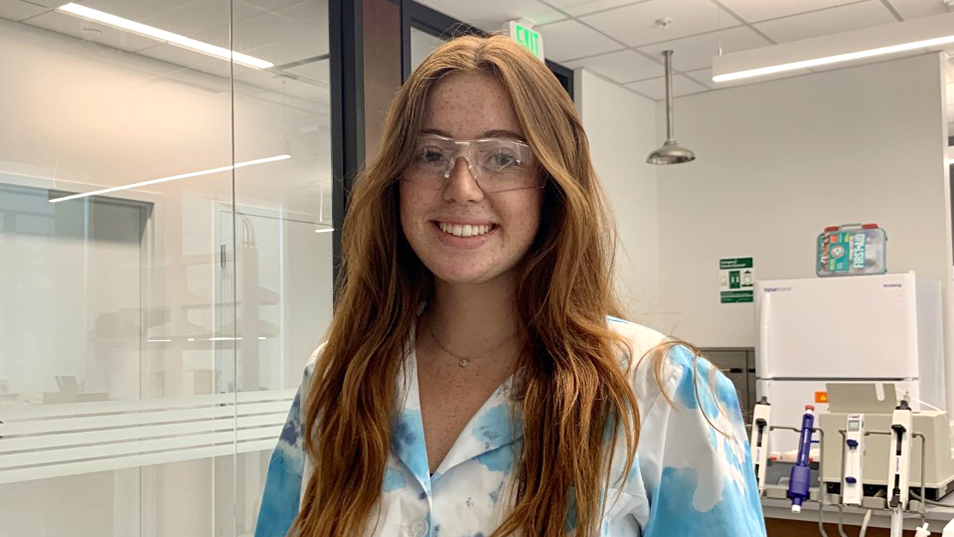 Emily Friden '22 tested a new technique for measuring ammonium in natural waters.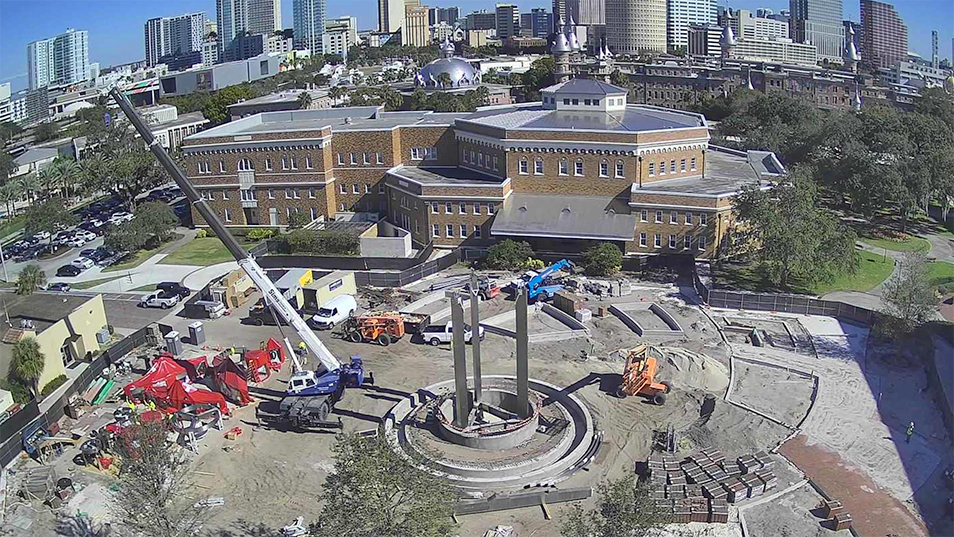 Vertical construction of The University of Tampa's Ars Sonora® musical bell sculpture has begun, with the erection of the structure's base columns.