Published: March 23, 2023
Neon Nights Event Supports Mental Health Initiatives
For students and staff, UT's upcoming inaugural Neon Nights event will provide an opportunity to have fun while supporting a good cause — mental health awareness for college students.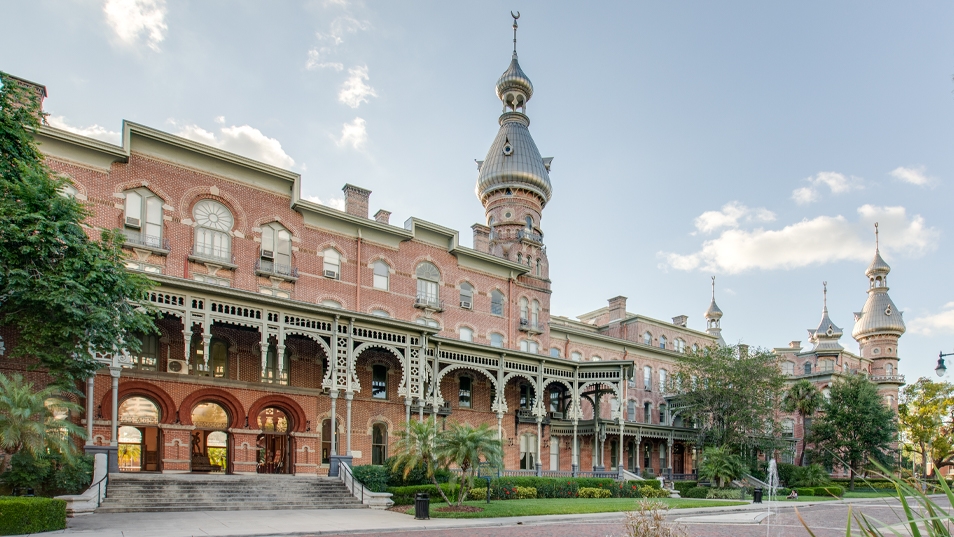 Participants will walk from Plant Park to Cass Gym, passing "glow zones" along the way, where they can pick up glowing swag and enter giveaways for prizes.
The University of Tampa is among the first colleges in the country to host the JED Foundation (JED) peer-to-peer fundraiser.
As part of the event, students and organizations can register as teams to fundraise for mental health and suicide prevention education and advocacy.
The University of Tampa partnered with JED in 2018 for four years to better all areas of mental health. The program, JED Campus, allows universities to assess and build on existing mental health offerings and offers support, feedback, strategic planning and implementation of recommendations, and has provided for an ongoing relationship with JED.
On April 13 beginning at 7 p.m., an opening ceremony for Neon Nights will be held in Plant Park with students sharing stories about mental health. Afterward, participants will walk from the park to Cass Gym, passing "glow zones" along the way, where they can pick up glowing swag and enter giveaways for prizes.
A celebratory glow party with a DJ will be in the gym until 10 p.m.
"It's a modern and innovative perspective on suicide prevention and mental health," said Tatiana Gutierrez '23, political science major and communications outreach student coordinator for the event.
"It's incorporating movement, connection and light, different realms students can tap into," she said.
Thea Zunick, JED's Senior Manager of Community Engagement, said it's inspiring to watch these students talk openly about supporting one another through these challenging times and taking initiative to invest in themselves and one another, especially when it comes to their mental health. "Neon Nights is a carefree, fun night for students to come together as a community and share perspectives and support with one another as a reminder that no one is alone," Zunick said.
According to Gutierrez, the event will allow participants to enhance their sense of belonging and connection by allowing them to meet people they might not have met before.
"It's bringing students of different backgrounds together for a good cause."
You can learn more about the event by following its Instagram page at instagram.com/neonnights_tampa.
You can register as an individual or a team at neonnights.crowdchange.co/29696.
Have a story idea? Contact Brianna Kwasnik, Digital Content Editor/Writer
Read more UT Life stories.
Subscribe to News and UT Life.
---