Published: April 29, 2021
Graduate Students Study Sweet Treats for Mobile Delivery
A semester-long project studying desserts? Yes, please.
Three UT Master of Business Administration (MBA) students have spent this spring semester in an independent study creating a business plan for a dessert delivery company called The Treats Trike that provides "gourmet goodies on the go."

MBA candidate Paige DePagter is on a team of three graduate students that includes William Black and Tara Dalrymple that is working with The Treat Trike company to create a business plan. Photo by Drew McDougall '22
The business, founded by longtime UT supporter and donor Maureen Daly, gave the team a chance to put what they were learning in the classroom to the test.
"They're adding value to my business, and I'm putting my trust in them—I'm so glad that I did," Daly said. "What I expected is being surpassed by my interactions with these students and the products they're bringing to the table."
The UT team — William Black, Paige DePagter and Tara Dalrymple — is bringing the formal business planning and scaling processes to the table. With background in market building, Daly said her collaboration with the MBA students is beneficial for everyone involved.
"Their mission is to master these skills, so they are bringing a strong level of passion to the project," Daly said. "It's the passionate people like them that really drive the agenda forward."
Daly said she can already see the changes in the progress and level of enthusiasm the UT students have for the project. The hands-on experience is ultimately critical for their business building process.

The Treats Trike provides "gourmet goodies on the go." Photo by Drew McDougall '22
"At the end of the day, this is something really cool that I get to put my name on," said DePagter, of Odessa, FL. "It prepares me to take a couple leaps in my career, and now I have a portfolio of real, good ideas and things I've worked on."
DePagter has concentrations in business analytics and nonprofit management. She said her time at UT has increased her confidence and growth in how she handles herself in the workplace.
"Maureen is one of those people who encourages us to throw our crazy ideas at her and see if they stick. She wants us to take advantage of this opportunity," DePagter said. "That is a great thing about UT. I have gotten such a great connection with a lot of my professors and mentors. Receiving reports and feedback is an awesome opportunity to have."
Not only is this a valuable experience for the MBA students to add to their resume and portfolios, but they also get an inside look on "understanding how all the parts of an organization need to work together to accomplish making money, mitigating risk and reaching other goals," Black said.
Black and DePagter agreed the best part of working on the project is watching it transform from an idea into a real business model with their group's teamwork and input attached. Daly said it's an example of just one of the ways UT brings the classroom to life.
"The quality of the instruction, the standards for content, the quality of faculty and the commitment of the board (at UT) is so highly focused and passionate," Daly said. "There are very engaged people who help out, and the word 'collaboration' is very applicable to the growth of all of UT."
Story by Kayla Lupedee '22, journalism major and writing minor
---
The University of Tampa has been named to Bloomberg Businessweek's ranking of the best U.S. business schools of 2021-2022.
Students turned in 96 T-shirts from institutions ranging from Penn State University and the University of Florida to Cornell University.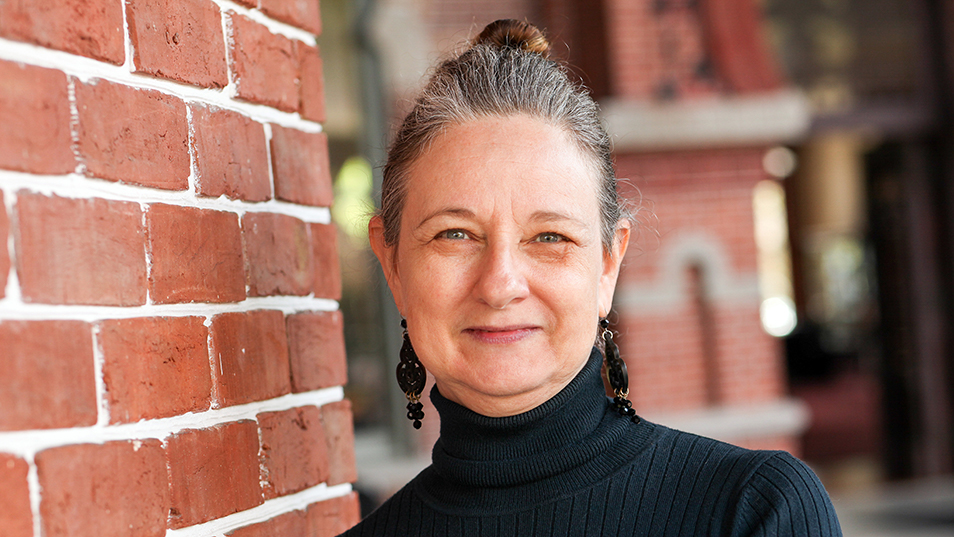 UT's Fall 2021 Honors Program Symposia series will begin on Sept. 20 with Stephanie Tripp, associate professor of communication.